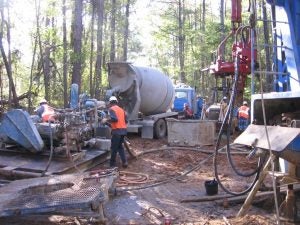 The bipartisan infrastructure bill currently under debate in Washington includes a new, $4.7 billion program to address a significant environmental legacy of the fossil fuel industry — the plugging and remediating of orphan oil and gas wells.
Orphan wells have no owner, so the cleanup liability falls largely to the public. Nearly 60,000 such wells have been documented by state and federal agencies, but there are likely many hundreds of thousands more scattered across more than two dozen states.
Unless properly plugged, oil and gas wells no longer in use pose major environmental hazards. They can contaminate groundwater and surface water resources. They emit methane — a potent greenhouse gas over 80 times more powerful in contributing to warming in the short term than carbon dioxide. They can also release air pollutants that are hazardous to human health.