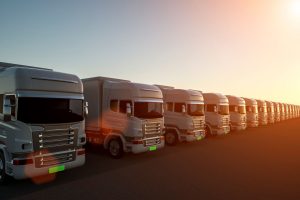 From vehicle assembly to battery manufacturing, research and training, the zero-emission truck and bus supply chain is supporting thousands of jobs and billions of investments — in California and across the country — according to a new report by EDF released today. That's good news, because the transition away from fossil fuels in the medium- and heavy-duty, zero-emission vehicle sector will require significant new investments in technology, infrastructure and logistics.
In California, much like the national picture, the MHD ZEV industry is far-reaching. Existing businesses in the transportation industry are adapting their offerings to provide MHD ZEV products, and there are a significant number of new market entrants.
California leads the nation with at least 128 companies in 181 locations involved in the MHD ZEV supply chain; 86 of these companies are headquartered in the state, with over 44,000 total employees. In addition, there has been over $3.8 billion of announced corporate investments in manufacturing, infrastructure, research and training over the last seven years.