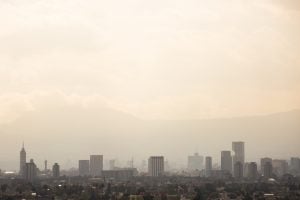 This piece was first published in El Universal
Times of great turmoil sometimes bring the opportunity for great progress. As leaders around the world work to protect the sick and vulnerable from COVID-19, while also moving to restart their economies, they have a chance to rebuild better — creating a world that's cleaner and healthier than before. This means investing in an economy that creates more jobs and less pollution, including less of the air pollution that causes diseases that put people at higher risk for severe illness from COVID-19.
It should be a world with fewer deaths from heart and lung disease triggered by air pollution, a world with a safer and more stable climate for our children and grandchildren. This is the kind of world we can create if we heed the lessons of this terrible pandemic.