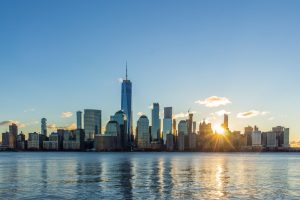 By Natalie Karas and Erin Murphy
New York recently enacted one of the most ambitious climate targets in the country. The Climate Leadership and Community Protection Act requires an 85% reduction in statewide greenhouse emissions by 2050 (from 1990 levels). All state agencies — including the New York Public Service Commission, which oversees utility companies — must now assess whether every decision they issue will, or will not, interfere with those emissions goals.
Meeting this bold new standard will depend heavily on the state's natural gas utilities. That's because residential and commercial heating are major contributors to the state's greenhouse gas footprint. Unfortunately, utility companies today are continuing to rely on old assumptions, programs and ideas when making multi-billion dollar infrastructure investments that will last for decades. If allowed to continue, these investments will significantly hinder the state from meeting its climate goals, while locking in expensive and potentially unnecessary infrastructure for decades to come.