This first report in a new joint research series by Environmental Defense Fund and Resources for the Future examines US federal economic development programs and policies that can revitalize communities that have been historically reliant on fossil fuels. Daniel Raimi, Wesley Look, Molly Robertson of RFF and Jake Higdon of EDF contributed to the report described in this blog post.
For a long time, Boone County, West Virginia was a vibrant coal community at the center of Appalachia, ranked consistently as the top county for coal production in the state. At one point, the county was able to capitalize on a surplus of revenue, derived largely from the state's coal severance tax, to fund new sports fields and judicial buildings. But the decline in US coal production over the last decade, driven by increasingly competitive energy alternatives, including wind and solar, led to mine closures in West Virginia — and an exodus of coal workers and their families. Boone County's budget diminished along with the closures: Its General Fund Revenue fell by half in the last five years.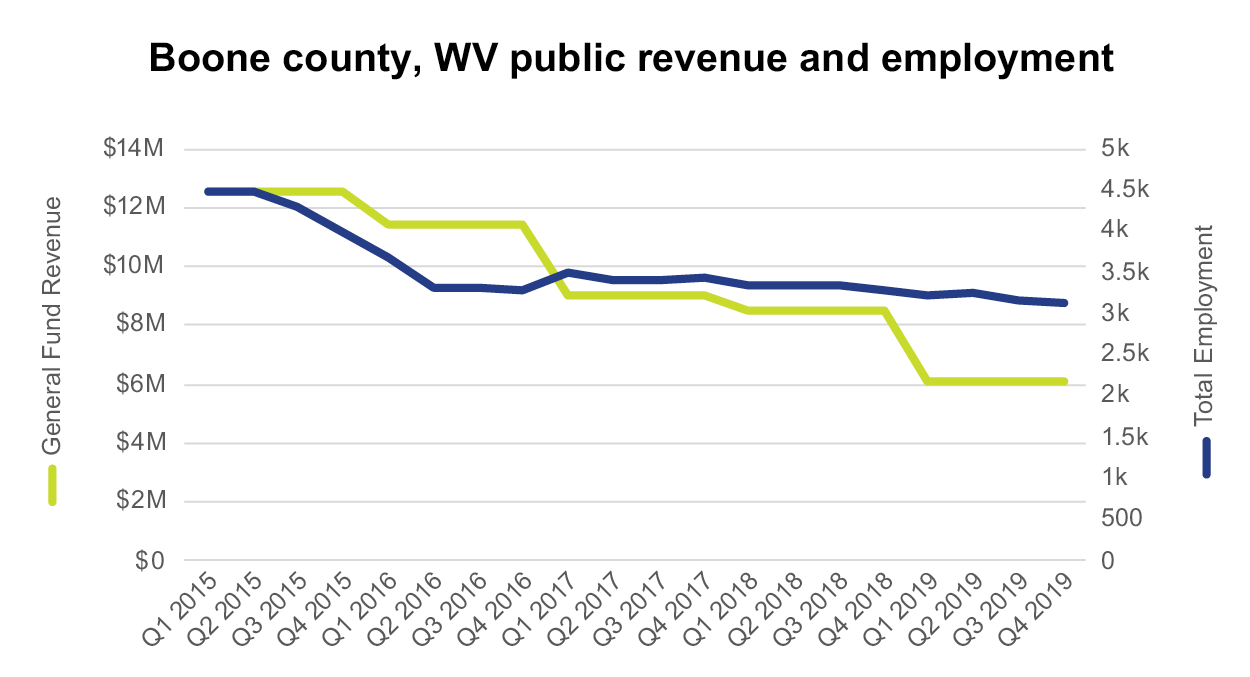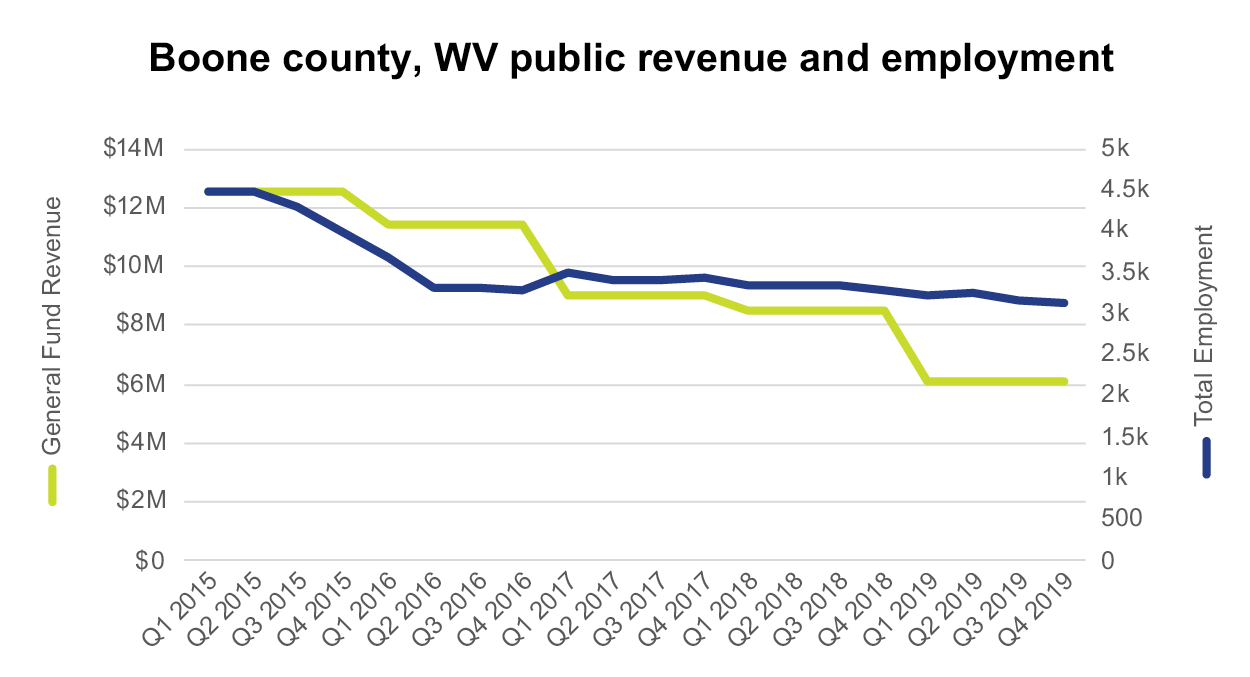 In 2019, local officials faced a $2.5 million budget shortfall, forcing them to make difficult cuts to essential community services.