This blog was co-authored with Danielle Arostegui, Senior Analyst, U.S. Climate.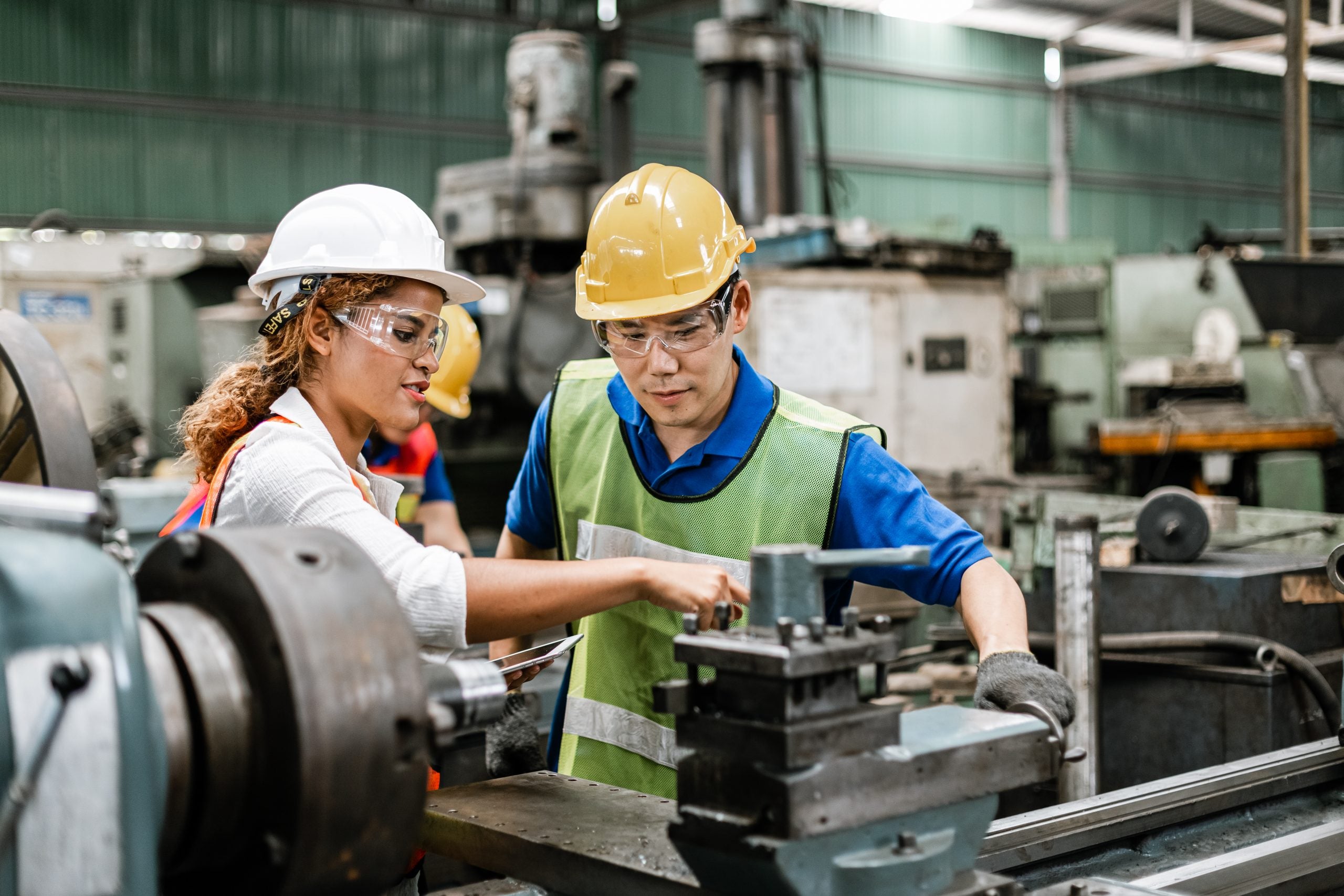 This week, President Biden unveiled a far-reaching infrastructure package to build back the economy in the wake of the COVID-19 crisis, while protecting existing and future generations from the most severe consequences of climate change and addressing historic inequities in access to clean air and water.
This is the kind of strong leadership we need on the economy and on climate.
The American Jobs Plan is packed full of promising investments that can generate millions of new, good-paying union jobs, revitalize our nation's aging infrastructure, lessen economic and environmental inequalities and drive progress on our urgent climate goals. In fact, the plan declares "every dollar spent on rebuilding our infrastructure during the Biden administration will be used to prevent, reduce, and withstand the impacts of the climate crisis."
While Biden's plan has no shortage of important policies with massive potential to lift up communities from coast to coast—including policies that deliver clean drinking water, quality housing, broadband internet, and more—the proposals aimed at transforming America's power and transportation sectors are particularly critical for their ability to simultaneously combat climate change while creating a stronger, more equitable clean economy.
A previous EDF report highlighted how investment in these two sectors can create millions of jobs, save thousands of lives through cleaner air, deliver benefits in frontline communities—including highly-polluted communities, low-income households, communities of color, and communities transitioning out of reliance on the fossil fuel economy—and make U.S. businesses more competitive. Cutting pollution from these sectors will be pivotal to putting the United States on a path to zero emissions by no later than 2050, since power and transportation account for more than half of all U.S. greenhouse gas emissions.
Policies that supercharge clean power
Tackling climate change will require a massive and rapid build-out of clean electricity. As cars, trucks, homes, and buildings are increasingly converted to run on electricity, it will be even more important for that electricity to be powered by clean energy. Biden's plan would significantly boost efforts to clean up the power grid while putting Americans back to work, including by:
Establishing an Energy Efficiency & Clean Electricity Standard, which, by moving toward 100% carbon-pollution free power by 2035, would drive historic increases in renewable energy– like solar and wind– while continuing to support the clean energy sources already on the grid and cleaning up the air we breathe.
Extending the deadline for investment-boosting clean energy tax credits by 10 years, expanding these to support the deployment of resilience-enhancing energy storage, and ensuring the full value of the credit goes directly to the project developers and not Wall Street.
Investing in critically needed grid modernization and expansion, including innovative new programs to build-out the electricity transmission system required to move clean power from where it's generated to the population centers where it's needed most.
Importantly, Biden has promised to pair these investments with strong labor standards to ensure the jobs created will be good-paying jobs, that clean energy workers will have the ability to join unions and bargain collectively, and that the benefits of these investments will accrue to all residents of the United States, with at least 40% of the benefits going towards disadvantaged communities.
Policies that accelerate a cleaner, healthier transportation system
Transportation is the largest source of climate pollution and a significant source of air pollution, particularly for communities living in close proximity to major traffic sources like highways, ports, and freight centers, which are more likely to be low-income communities or communities of color. The President's proposal would tackle this growing source of pollution and invest in job-creating clean industries through a combination of investments in electric vehicles (EVs) and public transportation, including:
A variety of incentives to accelerate the adoption of American-made EVs, coupled with provisions to ensure these vehicles are made more affordable for all families and a commitment to build a national network of 500,000 EV charging stations and use the government's tremendous buying power to electrify government fleets.
Critical funding to support, expand and electrify public transportation, including $85 billion to modernize and expand existing transit agencies and additional funding to electrify heavy-duty diesel transit vehicles and replace at least 20% of school buses with clean fleets. 
Programs aimed at boosting U.S. clean vehicle manufacturing, spurring domestic supply chains, and supporting U.S. workers.
These investments would jumpstart the transition to clean vehicles, while creating good-paying jobs and increasing access to clean air and clean mobility for individuals throughout the country.
To capture the greatest health benefits, Congress should ensure that a significant portion of the proposed EV funding is targeted to the electrification of medium-and-heavy-duty vehicles, which contribute an outsized portion of the overall pollution from on-road vehicles and tend to be most concentrated in frontline communities. (This EDF Energy Exchange blog dives into more of the details on why this is a critical piece of the puzzle that deserves more attention).
In a plan that's brimming with excellent and popular climate provisions, the policies described above are just the tip of the iceberg.
Among many other provisions, the Biden plan also proposes to make transformative investments in cleaning up orphaned wells and abandoned mines, which can help create good-paying jobs for fossil fuel industry workers while reducing harmful local air and climate pollution; leveraging the power of American innovation by dramatically increasing funding for research, development, and demonstration of new clean technologies; and putting private money to work to deploy promising climate solutions in frontline communities by establishing a $27 billion Clean Energy and Sustainability Accelerator with a focus on benefiting communities that have not yet benefited from the transition to a clean economy.
Overall, this package represents a critical first step toward aggressively fighting climate change, and a significant and unprecedented down payment on a more just and equitable future. 
By making climate change, good-paying union jobs and environmental justice key priorities in this infrastructure package, it's clear that the Biden administration is serious about going big on its campaign promise to "Build Back Better."
Congress should follow through on this monumental opportunity to revitalize U.S. infrastructure in a way that not only generates new jobs and economic growth now, but positions our country to lead the clean energy future for generations to come.