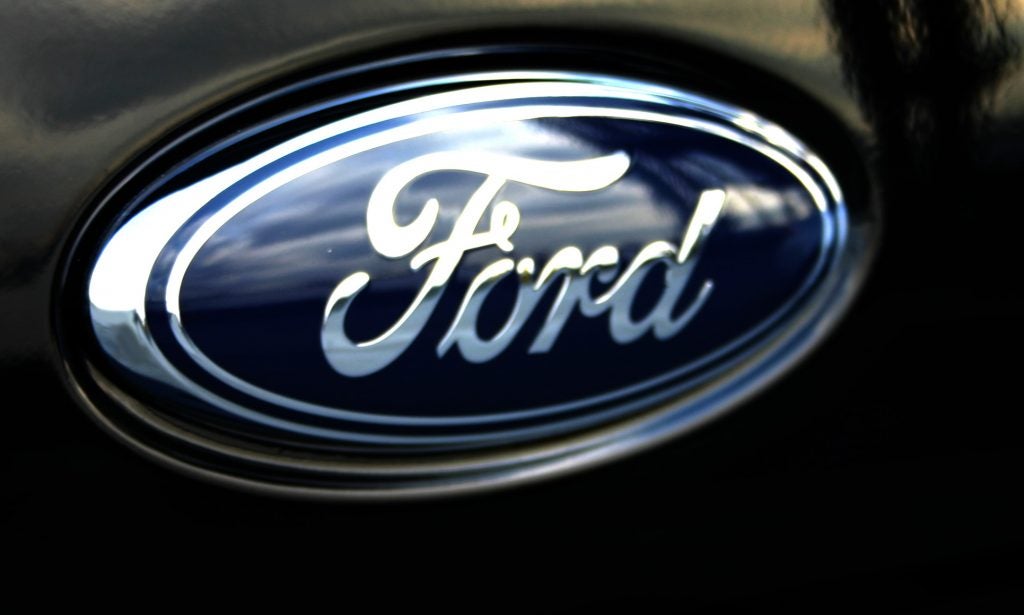 We're about to get a glimpse of what Ford Motor Company envisions for the future.
Ford is planning to reveal its electric F-150 Lightning pickup truck tomorrow. President Biden will visit the Ford Rouge Electric Vehicle Center in Dearborn Michigan ahead of the announcement.
The unveiling of the F-150 Lightning is the latest in a steady drumbeat of announcements about investments in electric vehicle production and new model offerings – by Ford and nearly every other automaker.
Environmental Defense Fund has sponsored the development of an Electric Vehicles Market Report by MJ Bradley and Associates to track the dynamic landscape around vehicle electrification in the U.S. and globally. In the report's April 2021 update, the authors found that the number of electric models available to U.S. consumers would increase from 64 to 81 between 2021 and 2023, and that globally, automakers had committed to spending $268 billion through 2030 to develop zero-emitting solutions. Announcements in the last month, since the report came out, have further increased those numbers. For instance, at the end of last week Hyundai announced plans to invest $7.4 billion in the U.S. in electric vehicle manufacturing by 2025.
But in this veritable sea of announcements, the electric F-150 Lightning stands out. Ford CEO Jim Farley has compared the significance of the vehicle to the Model T, the Mustang, the Prius and the Tesla Model 3. For good reason. The F-150 has been the best-selling vehicle in the United States for the last 40 years and it has generated more revenue than companies like Nike and Coca-Cola.
And it is a truck. Nothing could more completely shatter any remaining misconceptions about what electric vehicles were in the past, and make clear what they are today:
More capable – Ford has said the electric F-150 will be its most powerful in the series and able to power a home during an electrical outage
Less costly – EDF analysis shows that someone who purchases a new battery electric vehicle in 2027 will save $5,300 over its lifetime compared to a gasoline vehicle
Zero-polluting – These vehicles will eliminate harmful tailpipe emissions that destabilize the climate and harm public health
Ford's announcement is also an important step toward a future where we have eliminated harmful pollution from cars and trucks. It comes at a pivotal moment when we urgently need ambitious action to protect our climate and public health, to save consumers money, and to safeguard and strengthen the American auto industry.
We must ensure that all new passenger cars and trucks sold by 2035 are zero-emitting vehicles (Indeed, GM recently announced its aspiration to eliminate tailpipe emissions from new light-duty vehicles by 2035). We must also ensure that all new medium and heavy-duty freight trucks and buses sold by 2040 are zero-emitting, with action by 2030 for vehicles used frequently in urban areas and communities.
Eliminating pollution from all new vehicles – passenger cars, trucks and SUVs and medium and heavy-duty trucks and buses – would have enormous benefits
It would reduce a total of more than 15 billion metric tons of carbon pollution by 2050. For context, that's more than twice the amount of climate pollution the United States emits each year.
It would prevent more than 150,000 premature deaths by 2050 by reducing harmful air pollutants that contribute to the formation of smog and soot – pollution that disproportionately impacts people of color and low-income communities.
It would provide more than $2 trillion in benefits to Americans, including pollution reductions and economic savings. That is about 10 percent of current U.S. gross domestic product.
EDF has done extensive analysis of these benefits both for passenger vehicles and for medium and heavy-duty trucks and buses. But to secure these benefits, we will need bold public policy that helps to accelerate the forward-leaning actions and investments of companies like Ford and GM.
States have already been leading the way. In early May, the California Air Resources Board hosted a public workshop on the development of its Advanced Clean Cars II program, where it announced that it intends to propose multipollutant standards that will ensure all new cars and light-duty trucks sold in California are zero-emitting vehicles by 2035 – including, for the first time, a proposed vehicle sales trajectory to get there. EDF has likewise done extensive analysis of the public health, climate, and consumer benefits that these ambitious California standards would deliver.
A bipartisan coalition of Governors has also just called on President Biden to accelerate deployment of zero-emission vehicles through strong pollution standards that ensure all new passenger cars and trucks are zero-emission no later than 2035. It is critical for the Biden administration to match the ambition of these state leaders, adopting protective federal pollution safeguards that eliminate pollution from new passenger vehicles by 2035 and medium and heavy-duty freight trucks and buses by 2040.
The road we take to this zero-emission future is just as important as how quickly we get there. Ford has announced that its electric F-150 will be built in its Rouge Electric Vehicle Center in Michigan and that it will result in additional domestic manufacturing jobs. A study by Boston Consulting Group found that up to 14 American jobs are supported by each F-Series employee, for a total of about 500,000 jobs tied to the truck. This underscores the enormous opportunity that a transition to electric vehicle production presents for American workers.
However, the United States is also at a critical crossroads, and the question of where and how electric vehicles are built will be determined by the presence or absence of federal policy. For instance, China is currently home to more than 70 percent of battery cell production capacity worldwide. Federal investments in domestic manufacturing and high-quality jobs along the lines of those set forth in President Biden's American Jobs Plan are essential to preserve and re-shore domestic manufacturing of electric vehicles, and to strengthen the domestic electric vehicle supply chain. Congress has a narrow window of opportunity to enact these key policies, which should drive manufacturers to create good-paying jobs and to treat employees fairly and with respect, maintain the highest quality job standards, and pay family-sustaining wages – including companies that receive federal funding.
It is vitally important that we center the transition to electric vehicles in equity and justice. Communities of color are more likely to be harmed by pollution from the transportation sector as a result of discriminatory policies and practices. It is critical that environmental justice leaders are thoroughly engaged and heard in crafting and designing our nation's pollution priorities.  And we must ensure that zero-emitting solutions are accessible in all parts of America –including for rural communities, for drivers at all incomes, and for drivers who charge at home, in an apartment building, on highways or at work. The health benefits, job opportunities, and cost savings that a zero-emitting transportation sector will deliver must benefit all people.
We are in a singular moment in American history where we face serious health and environmental challenges but also have enormous opportunities to address them. To realize this vision we must act now, and work together to put in place bold pollution safeguards and societal investments that will make our nation healthier, more equitable, and more prosperous.