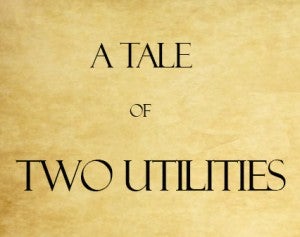 Energy Exchange published an original version of this post in July 2016. This post updates the original to reflect recent developments in Illinois.
As a utility executive, it is the best of times, it is the worst of times. It is the age of innovation, it is the age of stagnant tradition. With a nod to Charles Dickens, it is the epoch of environmental improvement, it is the epoch of continued pollution.
Perhaps no state better represents those extremes than Illinois, where Commonwealth Edison (ComEd) in the north is considering new business models and embracing greenhouse-gas reductions, while Ameren in the south is rejecting change and virtually anything related to clean energy.