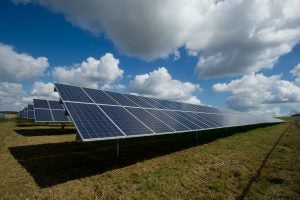 By Dionne Delli-Gatti, Director, Southeast Clean Energy
North Carolina's in the middle of a clean energy boom, but the looming threat of an international trade war may leave the state's incredible success story a few chapters short.
Over the last few months, two floundering solar manufacturers petitioned the U.S International Trade Commission (ITC) to take action against foreign competitors. These companies want the United States to levy tariffs on imported solar products because they can't match the cheaper prices. Recently, the ITC agreed with the companies' complaint and recommended to President Trump a 30 percent tariff.
President Trump will decide this month what to do – he can follow the ITC recommendation, but, by law, doesn't have to. He should reject the tariffs, so North Carolina's clean energy economy can continue to thrive. Read More »