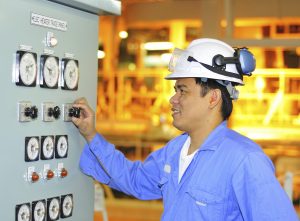 If you are anything like the typical Californian, you likely took the opportunity to get outside this summer and explore the great outdoors. Chances are you also took plenty of insect repellent to avoid becoming the latest offering at the mosquito buffet. Here in the Golden State, the California Public Utilities Commission (CPUC) is also fighting off BUGs – lest you think the CPUC is branching out into new regulatory territory, they are targeting the kind that harm our environment and public health: back-up generators (BUGs) that run on fossil fuels.
State regulators recently issued a proposed decision to end the use of fossil-fueled BUGs as a form of demand response – a clean energy tool intended to reward people who reduce their electricity use during periods of peak demand, or shift it to times of day when clean, renewable energy is abundant. Unfortunately, dirty, fossil-fueled generators are sometimes used to reduce demand from the electric grid during demand response events, but this does not help California meet its aggressive climate or clean energy goals.
Demand response programs should encourage people, buildings, and companies to use energy in a way that reduces the state's need to make electricity from polluting sources. That's why the CPUC's recent proposal is a huge, positive step forward. However, there are also some changes that could make these advancements even more impactful.