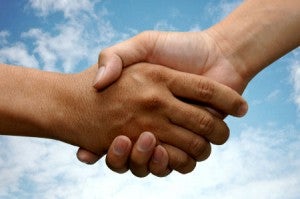 Americans across the political spectrum support clean energy. They know it's good for our economy, our environment and our health. And they know that for too long it's been held back by partisan politics.
That's the message from groups that announced the Clean Energy Commitment this week. The broad spectrum of groups – from Mom's Clean Air Force to Young Conservatives for Energy Reform – rolled out a set of proposals to promote clean energy, give consumers more choices, save taxpayers money, and reduce carbon pollution.
While Washington sees nearly everything through the lens of partisanship, most Americans don't.
It's an agenda that can unite us in the cause of giving our kids a healthier future, and producing jobs today. Read More »