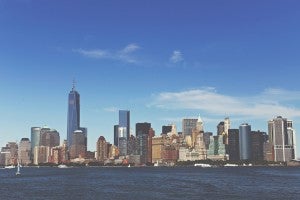 These are exciting times. New York's 'Reforming the Energy Vision' (REV) has paved the way for change of unprecedented proportions. New York regulators are preparing the state for a future in which rooftop solar installations are ubiquitous and the rumbling staccato of gasoline-fueled automobiles is replaced by the relative silence of electric vehicles.
While more rooftop solar energy and electric vehicles are certainly part of our energy future, some of the biggest changes are likely to come from less visible – and less obvious – sources, particularly for customers in densely populated metropolitan areas and low-income customers, who make up a significant portion of New York state's customer base.
Urban dwellers, for whom mass transit is a central part of daily life and owning your own rooftop is less common, may view electric cars, rooftop solar, wind, battery storage, and on-site energy generation as appealing, but also abstractions more suitable for upstate homeowners than those living in crowded apartment buildings.
For these customers, the opportunity to contribute to a clean energy future will be guided largely by the domain of Adam Smith's invisible hand: economic forces that enable greater control over how much energy is used and at what price. Read More »