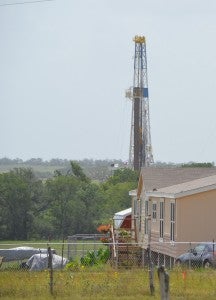 Legal fellow Jess Portmess also contributed to this post.
Unlike an oil spill, most greenhouse gas emissions are invisible to the naked eye. Though we can't see them, this pollution represents a daily threat to our environment and communities, and it is important to understand the extent of this pollution and where it comes from.
This is why in 2010 the Environmental Protection Agency (EPA) finalized a rule requiring facilities in the oil and gas industry to report yearly emissions from their operations.
The Rule is part of a larger greenhouse gas measurement, reporting, and disclosure program called for by Congress and signed into law by President George W. Bush. By coincidence, the rule is known as Subpart W.
The emissions data required by the Rule helps communities near oil and natural gas development better understand pollution sources, and gives companies better ways to identify opportunities to reduce emissions.
As these policies have gotten stronger under the Obama administration, industry has continued to fight them in federal court. Read More »