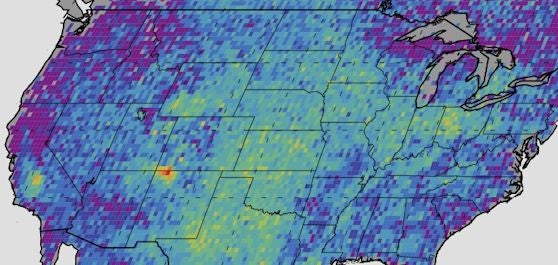 Look up in New Mexico and on most days you'll see the unmistakable blue skies that make the Southwest so unique.
But there's also something hovering over the Four Corners that a naked eye can't detect:  A 2,500-square mile cloud of methane, the highest concentration of the heat-trapping pollution anywhere in the United States. The Delaware-sized hot-spot was first reported in a study  two years ago.
At the time, researchers were confident the cloud was associated with fossil fuels, but unsure of the precise sources. Was it occurring naturally from the region's coal beds or coming from a leaky oil and gas industry?