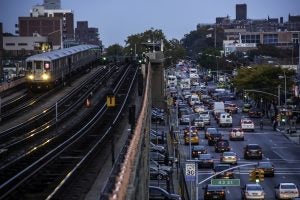 Most people following New York City's traffic and transit problems understand that more traffic and congestion is bad for air quality and commute times. And they know that the city's buses and subway system need significant improvements to get people from here to there faster.
The impact of New York City's traffic and transit woes on small businesses, however, is often overlooked. New York City is teeming with small businesses that depend on quick, smooth and reliable transit for their employees and customers. The harder the commute, the more likely an employee will be late, or the easier it is for a customer to say "not today."
That's why small business owners are some of the most enthusiastic supporters of congestion pricing.