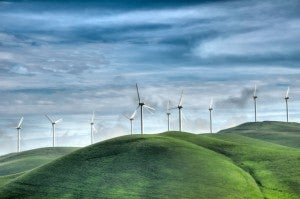 The Paris climate negotiations can set the stage for a global shift on climate change – when our world's emissions finally stop rising, level off, and begin to fall.
There is reason to be optimistic: from China to the United States, from Europe to South Asia, countries are coming together with commitments to cut climate pollution. And so are cities, companies, investors, entrepreneurs – and even moms. That's real momentum that could open a new era for how we make and use energy.
The real action starts after we all go home from Paris with the biggest question coming out of COP-21: Now what? I want to share three specific ideas for the future – ideas that could accelerate access to clean energy.
First, the biggest barriers today lie in how to deploy the technology we have or will soon have.  Solar panels, "smart" buildings, electric cars – the cost of these technologies is on its way down. Yet we still face problems of scale, because barriers in policy and finance limit the ability of clean technologies to deploy in ways accessible to everyone. Read More »