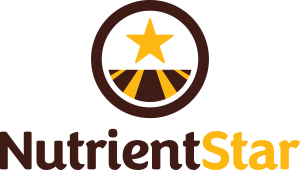 Big name food companies are starting to source sustainably grown grains to increase transparency and reduce climate and water risks in their supply chains. Precision agriculture tools can help farmers meet this new demand, but it's difficult to tell which ones perform as advertised because little data exists – or is publicly available – to prove a tool's effectiveness on the ground.
That's why EDF developed NutrientStar, an independent, science-based program that verifies the fertilizer efficiency claims of products on the market.
NutrientStar identifies fertilizer management tools that effectively keep nutrients on the farm, reduce fertilizer losses, and improve air and water quality. Scientific assessments conducted by an independent review panel provide valuable information on a tool's performance, and on-the-ground research trials show performance in working fields. As tools and products are reviewed, the analysis will be posted on the NutrientStar website. Tools and products assessed to date include:
Adapt-N (made by Agronomic Technology Corp.), an online software program that uses a linked crop model and soil model to estimate nitrogen rates for individual fields or areas within fields.
Fertilizer management products including N-Serve® (made by Dow AgroSciences); AGROTAIN®, AGROTAIN PLUS®, and SUPER U® (made by Koch Agronomic Services).
Here's what this new program means for the entire commodity crop supply chain – from farmers to food companies.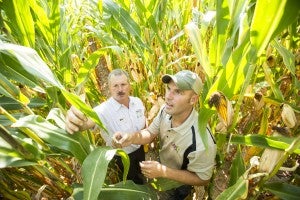 Farmers
Growers using tools reviewed by NutrientStar gain confidence that the products they purchase will work as advertised to reduce fertilizer losses, improve soil health, lower input costs, and maintain yields. Farmers can also showcase their stewardship to food companies and suppliers by using NutrientStar-reviewed tools.
NutrientStar also complements the 4Rs of nutrient stewardship by informing farmers on tools that will most effectively help implement these important practices: applying fertilizer at the right source, the right rate, the right time, and the right place.  According to precision agriculture expert John McGuire, "NutrientStar gives the 4Rs legs."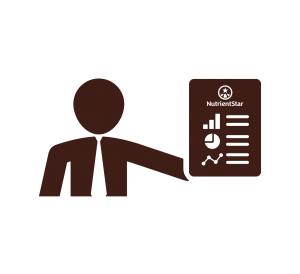 Ag retailers, crop consultants, and farm advisors
NutrientStar helps advisors to understand the merits of using a particular tool or technology – information they can then convey to their grower customers.
Ag retailers and advisors earn a competitive advantage by offering field-tested and geographically relevant products to their clients. They can position themselves as leading service providers that help growers save money, improve efficiency, increase soil health, and protect yields and the environment.
Agribusinesses
Tool manufacturers like Dupont Pioneer, Climate Corporation, Cargill, Dow AgroSciences, and Koch Agronomic Services can ensure they are offering the most competitive, farm-tested nutrient efficiency products to growers, thereby earning customer loyalty. These businesses will also benefit from having a common set of research standards going forward that will allow for more robust scientific analyses of nutrient management impacts.
These standards were developed by the science review panel, and serve as a guide for researching a tool's effectiveness before it even goes to market.
Food companies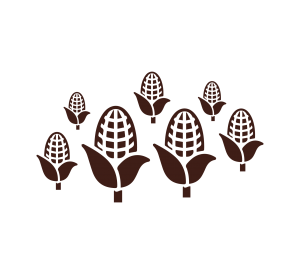 Food companies are increasingly asking their suppliers to source more sustainable grains, to increase transparency and reduce the risk of supply chain disruptions. But they don't always know what to ask of their suppliers, or how to guide them in making purchasing decisions.
Food companies can now encourage agricultural retailers, farmer networks, growers, extension, crop advisors, and others in their supply chain to learn more about NutrientStar-reviewed tools by visiting the NutrientStar website for the latest information. They can also encourage growers to participate in trials of the tools being reviewed by NutrientStar.
Related:
From my grandfather's farm to NutrientStar: Why I believe in growers >>
Meet the young Smithfield agronomist who's turning the feed grain industry on its head >>
How an ag retail program is scaling up sustainable practices >>