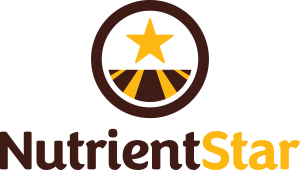 Big name food companies are starting to source sustainably grown grains to increase transparency and reduce climate and water risks in their supply chains. Precision agriculture tools can help farmers meet this new demand, but it's difficult to tell which ones perform as advertised because little data exists – or is publicly available – to prove a tool's effectiveness on the ground.
That's why EDF developed NutrientStar, an independent, science-based program that verifies the fertilizer efficiency claims of products on the market.
NutrientStar identifies fertilizer management tools that effectively keep nutrients on the farm, reduce fertilizer losses, and improve air and water quality. Scientific assessments conducted by an independent review panel provide valuable information on a tool's performance, and on-the-ground research trials show performance in working fields. As tools and products are reviewed, the analysis will be posted on the NutrientStar website. Tools and products assessed to date include:
Adapt-N (made by Agronomic Technology Corp.), an online software program that uses a linked crop model and soil model to estimate nitrogen rates for individual fields or areas within fields.
Fertilizer management products including N-Serve® (made by Dow AgroSciences); AGROTAIN®, AGROTAIN PLUS®, and SUPER U® (made by Koch Agronomic Services).
Here's what this new program means for the entire commodity crop supply chain – from farmers to food companies. Read More »