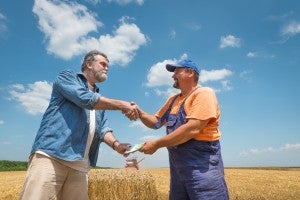 SUSTAIN™ is continuing to gain momentum with food companies and government agencies.
Just today, the world's largest pork producer, Smithfield Foods, said it would begin using the platform to reduce nutrient losses across its Midwest sourcing areas. And last week, the U.S. Department of Agriculture announced $720 million in funding through the Natural Resources Conservation Service's Regional Conservation Partnership Program (RCCP) to advance sustainable practices. SUSTAIN is part of two RCPPs in Illinois and Iowa that will encourage more growers to engage in voluntary nutrient management and conservation practices.
SUSTAIN was developed by United Suppliers, Inc., a cooperative of agricultural retailers whose customers span 45 million acres across the U.S. and Canada, in coordination with EDF. The program trains ag retailers in using proven, effective technologies, practices, and products that advance sustainable agriculture. The retail staff then bring this knowledge to the growers they serve.
This unique business model has the potential to bring sustainable farming measures to scale. One ag retail location can for example reach hundreds of growers and thousands of acres.
Here are the details on why these two announcements mean a big leap forward for agricultural sustainability.
Smithfield Foods
"Farmers spend up to half of their input costs on fertilizer, so keeping more nutrients where they belong helps growers save money and improve yields."
– Kraig Westerbeek, Smithfield's ag sustainability expert
Smithfield joins Campbell's Soup, Unilever, General Mills, and Kellogg's in using SUSTAIN to implement on-farm conservation measures. But Smithfield is the first protein company to utilize the platform in their sustainable sourcing efforts.
The company will use SUSTAIN to promote sustainable feed grain production in their grain growing regions in Iowa and Missouri. The new collaboration will work through South Central Cooperative, a SUSTAIN-authorized retailer headquartered in Lacona, Iowa, to deploy the platform to area growers.
As Smithfield's ag sustainability expert Kraig Westerbeek noted in a company statement, "Farmers spend up to half of their input costs on fertilizer, so keeping more nutrients where they belong helps growers save money and improve yields. We're excited to offer the SUSTAIN platform to our Midwest growers because it's a true win-win."
It's clear that food companies want to improve the resiliency of their ingredients, but they don't always have the agronomic expertise or relationships with growers to be able to help make improvements.
The agricultural retail sector can play a critical role in filling the gaps. As the trusted and influential adviser to growers on management practices, the ag retailer already has relationships with growers. By providing more sustainable services to growers, ag retailers can improve grower efficiency, maintain yields, and bolster customer loyalty.
That's why food companies are increasingly seeing the ag retail sector as a key partner.
USDA invests in SUSTAIN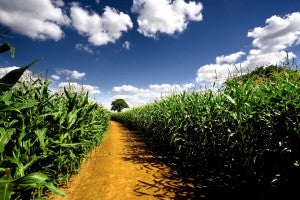 SUSTAIN's role in the nearly $50 million Iowa-based RCPP announced on Friday is to help growers get plugged into strong nutrient management and conservation practices and to connect them to government funding for those practices where possible.
In Illinois, SUSTAIN is one of more than 30 partners that will be working together to advance sustainability in the region. Led by the Illinois Corn Growers Association, this effort aims to promote adoption of conservation practices; track, analyze, and demonstrate changes in farmer practices; improve crop productivity, water quality, and soil health; and, help avoid the need for regulatory requirements.
SUSTAIN provides an existing framework for these RCPPs to get off the ground. United Suppliers already has important relationships with growers in Illinois and Iowa – and authorized SUSTAIN retailers will play a key role in advancing sustainable agricultural practices across these two states.