In 2014, Walmart challenged its suppliers to find ways to reduce fertilizer runoff from farms – which can cause air and water pollution and mean wasted money for farmers. The target was food companies whose supply chains use large quantities of fertilizer for commodity crops like corn, and the goal was to improve efficiency in their supply chains. Two years later, nearly 20 Walmart suppliers have signed on to the initiative, spawning a trend in which supplier commitments drive tangible changes on American farms.
At the heart of this fertilizer efficiency trend is Matt Carstens, VP of Crop Nutrients for United Suppliers and the force behind a sustainability platform for farmers called SUSTAIN, developed in coordination with Environmental Defense Fund.
SUSTAIN trains ag retailers on the best practices for fertilizer efficiency and soil health. As ag retailers are a primary source of advice for farmers, the retailers then bring this important knowledge to the farmers they serve.
SUSTAIN is proving to be popular as a way for food companies to connect directly with farmers in their sourcing areas. Thus far, Smithfield Foods, Campbell's Soup, and Unilever are all using SUSTAIN as part of their sustainable sourcing efforts. And Kellogg's is the latest big brand to jump on board, with an announcement today that they, too, will be using SUSTAIN.
I asked Matt to explain the reason for this trend, why ag retailers believe in SUSTAIN, and how he got involved in the ag retail world.
What is your agricultural background?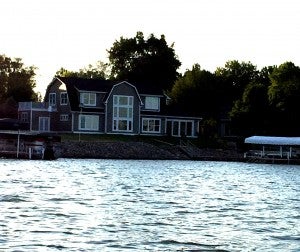 I grew up on a family farm in central Iowa, growing corn, soybeans, and raising hogs. Agriculture has been in my blood since I was born, and my family is still on the farm today. That's how my passion for farming developed, and it has only deepened after working for many years in the crop inputs business.
My family also has a lake home in the middle of our family farms – that's another reason water quality is so important to me personally.  Water quality matters to my family and relatives, the crop nutrients business and my home.
What was your reaction when you first heard about the Walmart fertilizer initiative?
I was a bit worried about our industry being blamed for environmental problems, but as I thought through it I realized that where there's a challenge, there should be an opportunity.
I dug into the issue of fertilizer efficiency and had several conversations with EDF where I heard the statistics on nutrient loss. I realized that no farmer wanted to be losing half or sometimes even more of his or her nitrogen. So I figured participating in the initiative, and creating SUSTAIN with EDF, was a triple win for the environment, society, and our business. The whole industry had to drop its fear – and I'm glad we did.
When we put our weapons away and decide we can work together, a lot of good can happen.
What's your take on sustainability?

No farmer and no ag retailer wants to see any percentage of their nitrogen wasted through loss. We have the tools and practices at our fingertips to improve our ability to keep nitrogen in its place, and right now there's a golden chance to clean up waste. Fertilizer efficiency presents a great opportunity environmentally and economically – it can help farmers by reducing loss, while also helping our company and the local retail owners with a real business opportunity.
I've also been in crop inputs manufacturing, retail, and wholesale roles, with exposure to almost all crop input products. Understanding all of the dynamics really helps from a sustainability standpoint.
What is the draw for United Suppliers retailers to become SUSTAIN authorized?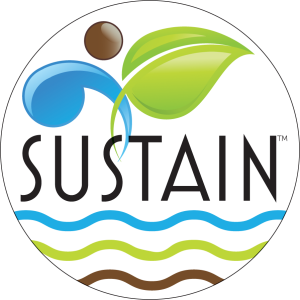 Retailers and growers recognize there is no silver bullet when it comes to sustainability; this is a journey, not a one time event. The goal is to make continuous improvement.
That knowledge is where SUSTAIN training starts, and understanding the sustainability life cycle.  Being an authorized SUSTAIN retailer differentiates the retailer from their competition.
As a company, we want to make moms and dads going into the grocery store proud of what they're buying. That is what retailers and food companies are rallying around – growing ingredients more sustainably.
Why is there such strong interest in SUSTAIN from food companies?
Food companies understand what Walmart and other retailers want, but they lack a connection to farmers. The ag retailer is the key link to farmers.  We can close the loop, and give them that connection.
It was the same for us, we don't know what consumers want, and food companies provide us with that bridge. Longer-term, we want to see SUSTAIN continue at a faster and higher rate to bridge this relationship between farmers, ag retailers, and food companies. This will lead the way for other food companies and ag retailers to participate.  We want others to follow suit.
Related:
How an ag retail program is scaling up sustainable practices >>
A newly re-energized sustainable ag movement >>
Want to bring ag sustainability to scale? Collaboration, not confrontation. >>