A new survey from the Center for Food Integrity suggests that transparency is no longer optional for food companies. Consumers want to know what's in their food, where it's from, and how its production helps or harms the planet.
"Consumers increasingly expect their favorite brands to assure more than quality and safety," said the center's CEO, Charlie Arnot. "They now expect those brands to assure the supply chain is also transparent."
Transparency will bring companies' environmental impacts to light– which can then motivate improvement. But it doesn't guarantee sustainability – especially when it comes to agriculture. That's because it's up to food companies themselves to do the heavy lifting – to address the actual environmental impacts of food production.
For food companies to reach their sustainability goals, transparency is often just the first step. Here's what follows.
1. Think big and dig deeper
A food company won't meet consumers' transparency demands if it just shares information on emissions from food processing facilities. True transparency requires companies to look beyond their own walls to the impacts of their entire supply chains.
This isn't easy, since the supply chain in food production often starts with thousands of independent grain farmers. But it's a necessity, because supply chain emissions almost always dwarf a company's direct emissions. For example, when retail giant Walmart assessed its footprint, it found that the number one source of greenhouse gas emissions for nearly half its top products was from fertilizer, which is applied to crops that end up as ingredients on Walmart's grocery shelves.
"Consumers increasingly expect their favorite brands to assure more than quality and safety. They now expect those brands to assure the supply chain is also transparent." – Center for Food Integrity CEO Charlie Arnot

2. Ask for help
While increasing numbers of companies recognize that sustainability is smart business, many businesses are left with the question of what to do about it. This is where collaboration comes in.
For example, EDF is working with Smithfield Foods, Campbell's Soup and others to figure out how they can reduce GHG emissions from their agricultural supply chains without increasing the cost of food – or imposing major burdens on farmers. One way we're doing this is by connecting these companies with SUSTAIN™, a platform developed by EDF and United Suppliers that equips ag retailers with the tools and knowledge they need to guide farmers on the best, proven technologies for sustainable farm management. Food companies can ask for and help invest in the deployment of SUSTAIN in their sourcing areas.
To ensure that sustainability initiatives are truly resulting in gains for farmers and the environment, they must be based on the best available science. Land grant universities, which have served as important partners for EDF, can provide this guidance in getting the science right.
3. Collect data
Transparency requires food companies to understand their impacts, and understanding requires data. Data collection helps food companies to understand how their current actions are working, to track progress towards goals, and to understand how they can improve.
Unilever, for example, is working to improve the way it grows soy, a key ingredient for Hellman's mayonnaise. The soy growers working with Unilever currently collect data on performance, by using Field to Market's tools for calculating emissions and water efficiency.
Unilever and its partners are still working on how to turn that data into recommendations and assistance for farmers who want to improve their farms' environmental performance – but they can't determine those recommendations without data.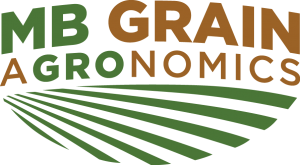 4. Find the low-hanging fruit
Some sustainability goals may take years to reach, but in the meantime, there's low-hanging fruit: invest in soil health and fertilizer efficiency.
That's what Smithfield Foods is doing. The world's largest pork company realized that the grains grown to feed animals require a lot of fertilizer, much of which isn't absorbed by the plant – causing air and water pollution. So the sustainability team at Smithfield developed MBGro, a program that helps farmers learn best practices in soil health and fertilizer optimization.
MBGro also makes good business sense for Smithfield: growing grain locally versus importing animal feed provides significant cost savings for the company.
5. Continue to improve
Sustainability is achieved when the economic, social, and environmental impacts of production are balanced and can continue to support future generations. That's a tall order that will require ongoing commitment and leadership. But the journey will yield immediate benefits for food companies, farmers, the environment, and consumers.