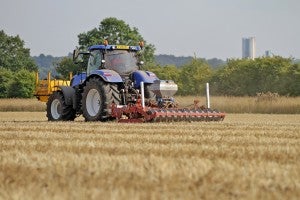 Few professions require as close attention to the weather as farming. Extreme temperatures, floods, drought, and storms are the quickest way for a promising crop to turn into a total loss. That's why it is surprising that a new report from the environmental data organization CDP shows food companies largely ignore their agricultural supply chains when making climate commitments. Less than 25 percent of the companies reporting greenhouse gas (GHG) data are accounting for indirect emissions from fertilizer, manure, or deforestation.
There are various reasons why so few food companies extend climate commitments to their full supply chains – global supply chains are complex and it can be difficult to trace product components back to their origins.
But failure to account for agricultural emissions is problematic. As the CDP report noted, at least 10 percent of global GHG emissions are unaccounted for, meaning food companies are lacking important insight into climate risks in their supply chains.
Here are three reasons why food companies should invest the time and energy required to take this step:
1. Reduce risks
Consider the risk of crop loss to an individual farmer faced by an extreme weather event. Then multiply that risk by the millions of farmers that form food companies' supply chains. We constantly hear about product prices increasing due to supply chain shocks.
But if supply chains were built to absorb these shocks, or even to prevent them from occurring in the first place, there would be less uncertainty and more stability in the market.  When companies fully understand their supply chains, they can begin to take actions to mitigate climate risks and reduce GHG emissions. Those actions can insure them – and in many cases the farmers they depend upon – against devastating climate shocks.
2. Reduce costs
Many actions that reduce climate risk can also save money for food companies and for farmers. For example, EDF is working with Smithfield Foods to increase efficient fertilizer use and improve soil health in the company's grain supply chain.
Smithfield is providing grain growers with the technical support needed to optimize fertilizer use and soil conservation, which will decrease growers' costs and reduce GHG emissions.
The CDP report found similar benefits, as one-third of companies analyzed reported lower costs as a result of carrying out agricultural management practices with a climate change benefit.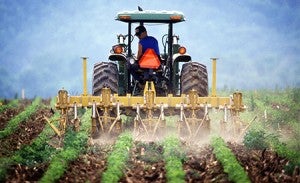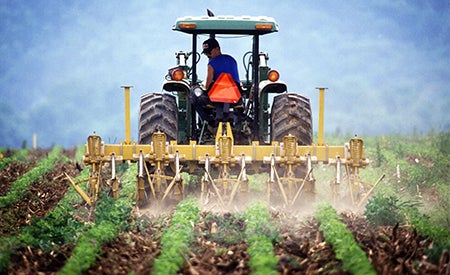 3. Increase transparency
Consumers want to know where their food came from, and how it was grown. A recent report found that consumers consider "honesty and transparency" along with price and quality when making decisions about brands or products. The problem is, not all food companies know where their ingredients came from, or how they were grown.
Knowing more about where ingredients come from and the resiliency of the production system doesn't just reduce risk and allow for proactive measures to avoid shocks, it also helps improve brand loyalty.
Of course, food companies almost certainly cannot discover and address all the climate risks in their agricultural supply chains alone. They must collaborate with farmers, agricultural groups, universities, scientists, and other corporations. This takes time – but can also uncover new efficiencies, business deals, and product improvements.
It is time for all food companies to open their eyes to the climate risks in their agricultural supply chains – and the many benefits of addressing them.
Related Links
Strong market signal for sustainable grain
More reasons to embrace food sustainability
How the private sector can help step emissions from agriculture