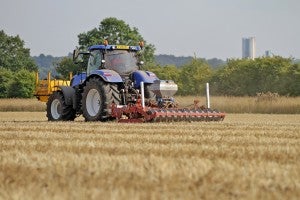 Few professions require as close attention to the weather as farming. Extreme temperatures, floods, drought, and storms are the quickest way for a promising crop to turn into a total loss. That's why it is surprising that a new report from the environmental data organization CDP shows food companies largely ignore their agricultural supply chains when making climate commitments. Less than 25 percent of the companies reporting greenhouse gas (GHG) data are accounting for indirect emissions from fertilizer, manure, or deforestation.
There are various reasons why so few food companies extend climate commitments to their full supply chains – global supply chains are complex and it can be difficult to trace product components back to their origins.
But failure to account for agricultural emissions is problematic. As the CDP report noted, at least 10 percent of global GHG emissions are unaccounted for, meaning food companies are lacking important insight into climate risks in their supply chains.
Here are three reasons why food companies should invest the time and energy required to take this step: Read More »