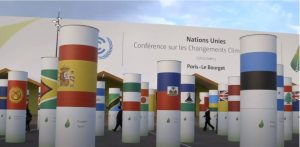 Policymakers around the world increasingly recognize that along with carbon dioxide, cutting emissions of methane is critical for reaching the temperature goal of the Paris Agreement. Methane is a key element in the reinvigorated U.S. climate strategy and — for the first time — discussed in China's latest five-year plan.
Now the EU has a chance to significantly influence methane emission reductions not only within Europe, but globally.
Methane from human activities is responsible for at least 25% of today's warming. One of the largest emitters is the oil and gas industry. The European Commission Methane Strategy released last October identifies the global oil and gas sector as the most cost-effective opportunity for methane emission reductions.
The key to the EU's global methane leverage lies in the continent's vast gas market. A new policy brief by the Florence School of Regulation and Environmental Defense Fund describes policy pathways to unlock the opportunity, while a separate analysis prepared for EDF by Germany's Enervis Energy Advisors illustrates how a comprehensive policy could offer far-reaching climate benefits.