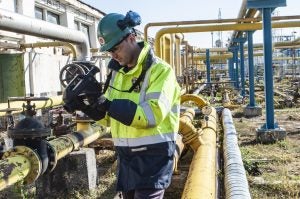 With the forthcoming EU Methane Strategy and a flurry of other energy proposals expected in the coming months, Europe has an incredible opportunity to lead — not just domestically but internationally — when it comes to reducing oil and gas methane emissions.
This is the single most effective thing we can do to limit temperature rise in the near term as we transition to a climate neutral future over the coming decades.
Europe's leadership on methane emissions would be based on its market position as the largest importer of internationally traded gas in the world, as well as its strong technical expertise and ambition for climate action.
Unlike some other issues where policy objectives can run up against the realities of international politics, Europe's market position provides the EU with leverage to shape behavior and actions beyond its borders.