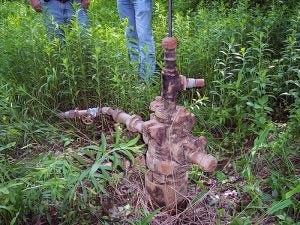 All across the country right now, there are tens of thousands of officially documented "orphan" oil and gas wells creating environmental hazards for their communities. These are wells that the oil and gas industry walked away from because they became uneconomic over time. Rather than properly sealing them, they left state and federal taxpayers holding the bag. These wells can be big sources of air, water and climate pollution if left unaddressed.
And this is just the tip of the iceberg. There are hundreds of thousands and perhaps millions more of these inactive, unplugged wells that need to be addressed. This is not to mention the potential for adding hundreds of thousands of currently active wells to the orphan well inventory as oil and gas producers struggle to survive the downturn in petroleum prices.
Luckily, efforts are underway in Congress and within the presidential transition plan to address these orphan wells. In his economic plan, President-elect Joe Biden laid out his vision for a cleaner and healthier future.