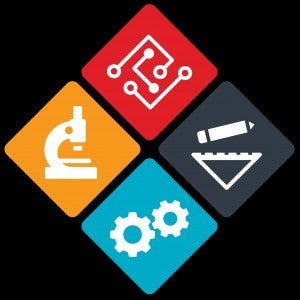 This morning, the House Committee on Science, Space, and Technology Subcommittee on the Environment will hold a hearing on the EPA's methane emissions regulations, during which I will offer some insights into how and why the oil and gas industry should reduce methane emissions.
This is the first hearing about the methane issue, and while the panel is tipped in favor of industry and we don't expect testimony to cover all the facts, here are a couple things to look out for as the discussion unfolds.
Industry representatives who are not in favor of regulations will try to make the following points:
They will say that the oil and gas supply chain isn't the problem.
They will say that the oil and gas industry is more than capable of self-regulating.
They will say that regulation will cost a struggling industry too much, and will put American jobs at risk.
None of these statements is true.
What is true is the fact that methane poses a significant threat to our environment. Over the first 20 years following its release, methane is some 84 times more potent than CO2 in terms of the climate damage it does. While CO2 represents a continuing, long-term threat in the form of accumulated, long-lived and rising atmospheric concentrations, methane drives near-term climate effects. The result is that 25% of the global warming we are experiencing now is due to methane emissions.
More than half of the warming in the next couple of decades due to current emissions will be from short-lived climate pollutants (based on present-day emissions data from various sources and GWPs in IPCC AR5).
Decisions made now about methane emissions will have a major impact on the rate at which the climate changes over the lifetimes of many Americans living now and spanning the next several generations.
We believe the oil and gas industry needs to clean up its act.
They say they're not the problem. But, across our economy, the oil and gas sector represents 33% of U.S. methane emissions, the largest of all U.S. sources, according to EPA.
EPA's latest inventory, published in April of this year, estimates that in 2014, oil and gas industry operations released 9.8 million metric tons of methane into the atmosphere—34% higher than previous estimates.
That's enough to meet the needs of over 7 million households. And, it packs the same climate punch over the first 20 years as the CO2 emissions from more than 220 coal-fired power plants—which for comparison's sake is more than half the total number of coal plants in the United States.
We believe that we need common sense guidelines.
Industry groups want voluntary measures. And some of the smarter companies are indeed taking steps to address methane emissions. But unfortunately, the majority are not.
Currently EPA's Voluntary program, the Methane Challenge, includes fewer than 10 out of thousands of producers in the industry.
But some states are leading the way. In Colorado, thanks to the leadership of Governor Hickenlooper and three of the state's biggest oil and gas producers at the time —Anadarko, Encana, and Noble—together we have worked to craft America's strongest air pollution rules for oil and gas operations—and the first direct regulation of methane.
The standards require companies to take simple steps that eliminate over 100,000 tons of methane pollution and 90,000 tons of volatile organic compounds from the air each year, which has the same effect as taking all of Colorado's cars and trucks off the road year after year.
The challenge now is to have these policies apply in every state, and the way to do that is to have stronger national regulations on existing sources and make best practices standard practices.
The White House has announced the praiseworthy goal of reducing nationwide methane emissions from the oil and gas industry by 40- to 45% over ten years. And last August, EPA proposed the nation's first methane pollution standards for the oil and gas industry. But EPA left an awful lot of methane on the table.
That's because it applies only to new and modified sources, leaving out a million existing wells and associated infrastructure. In coming years, those existing sources will continue to put out 90% of the industry's pollution.
We believe that leak detection and repair is affordable.
Industry representatives will remind us that gas prices are at 10-year lows, they are cutting thousands of jobs, and increasing the cost of doing business won't help their bottom line.
But lower production levels and low price environments aren't an excuse to pollute. We don't let factories dump untreated waste into rivers just because prices drop, or because they are smaller than some of their competitors. This is no different.
Cutting methane emissions is generally very inexpensive, costing on average about one cent per thousand cubic feet of gas produced, and the cost of methane leak detection surveys is relatively low as well. Today, methane inspections can cost as little as $250. And of course, one of the benefits of the EPA regulation is that it is already driving innovation in the private sector, which promises to bring those costs down even more.
So, demand for inspection services goes up, accompanied by technology innovation (and with it, jobs), followed by declining costs. Today, there are over 70 companies in 500 different locations across 46 states providing methane-reduction services and support.
Even more compelling, leak detection and repair could save the industry almost $2 billion from wasted product and lost revenue.
We are working towards stronger national regulations. 
As we manage our nation's bounty of oil and gas, it is important to get the rules right. Doing so will not only help minimize adverse environmental impacts, it is an essential ingredient in building public trust and confidence in the ability and commitment of the industry to reducing negative impacts on public health.
Regulating methane emissions—from both new and existing sources—is an important and cost-effective step in stopping the worst effects of climate change. Other measures are needed as well, including legislation to put a price on carbon that will reflect the full costs of carbon pollution, while simultaneously inspiring new technologies to reduce those impacts and to stimulate further deployment of cleaner alternatives.
We look forward to working with industry and continuing this conversation over the next months.