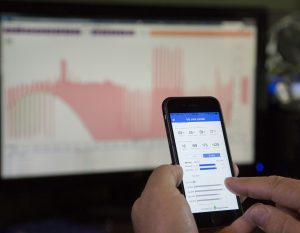 Over the past few years, Illinois has taken great strides to not only modernize its electric grid, but also to provide people and businesses with access to energy data.
In February, the Illinois Commerce Commission (ICC) approved the release of anonymous, aggregate energy-use data on a large scale, broken out in half-hour increments, 24 hours a day. Sensing an opportunity to unlock innovation, Environmental Defense Fund (EDF) and the Citizens Utility Board (CUB), Illinois' utility watchdog, dove into that treasure trove of granular data.
Specifically, we wanted to see how the customers of Illinois' largest electric utility, ComEd, would have fared under a "real-time pricing" program in which power prices change hourly. Anonymous data from over 300,000 homes revealed several interesting tidbits that we're sharing in our new whitepaper, The Costs and Benefits of Real-Time Pricing.
Most importantly, the study shows that real-time prices would have saved 97 percent of customers money in 2016 – even if the customers made no changes to how they use electricity. Read More »