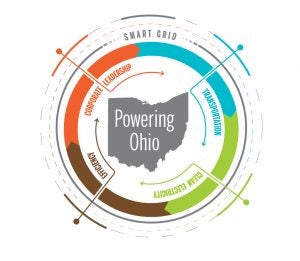 Why should Ohio ramp up its investment in energy innovation? More than 20,000 jobs and $25 billion in capital are on the line.
That's according to a new report that outlines a vision for Ohio's energy future and economic development. The report draws from the insights and experiences of a diverse group of advisors from across the state's business, regulatory, academic, labor, and manufacturing sectors.
Here's why now is a prime moment for Ohio to seize this multibillion-dollar opportunity, which will bring about a cleaner, more efficient energy system for Ohioans.
Five big opportunities
With the state's largest utility constantly asking for a bailout and state legislators repeatedly trying to gut clean energy standards, Ohio isn't exactly a leader on energy innovation. But it can be.
The report by Synapse Energy Economics, called Powering Ohio: A Vision for Growth and Innovative Energy Investment, highlights five areas for growth:
Attracting investment from corporate clean energy leaders;
Electrifying transportation, with a focus on electric vehicles;
Building new clean electricity generation, like wind and solar power;
Boosting Ohio's energy productivity through energy efficiency; and
Investing in a 21st century electric grid.
Taking advantage of these five related opportunities will net more than 20,000 jobs and $25 billion in investment dollars for Ohio, while enhancing productivity and lowering costs. Read More »