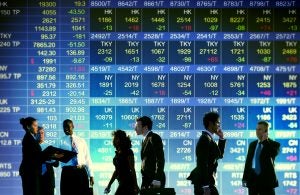 FirstEnergy and its supportive legislators have tied themselves in knots to sell their bailout bill (HB 6), a $1.4 billion money grab by a publicly traded company and its speculative, out-of-state investors that made a bad bet on a declining business.
They've been lying to Ohioans, claiming that HB 6 is a panacea that will clean the air, preserve local jobs and keep the lights on across Ohio. But it isn't about any of that. And it's barely about Ohio. Ohioans deserve to know the truth, and the legislature should reject this dishonest bill.
FirstEnergy claims it needs $150 to $190 million a year from Ohioans to keep two old nuclear plants online. And this would be the fifth time Ohioans will have paid for these plants. They first paid when the plants were built. They paid again in 1999 when the electricity market was restructured. They paid again when companies were allowed to add plants back into their supply plans in 2008. And finally, they've paid via the bailout ruling approved by the Public Utilities Commission of Ohio in 2016.