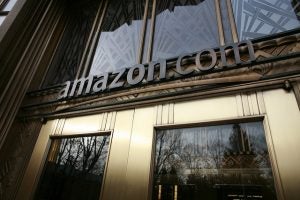 BLOG UPDATE – JANUARY 19, 2018
In 2016, Ohio lawmakers tried to gut the state's clean energy standards, which had created thousands of jobs and saved Ohioans over $1 billion on their electricity bills. They almost succeeded, until Gov. John Kasich stood up for Ohio's clean energy economy and vetoed the harmful bill.
Now state legislators are back with a new bill – House Bill 114 – that has the same agenda: Destroy Ohio's renewable and energy efficiency standards.
By requiring electric utilities to lower energy-use and sell increasing amounts of renewable electricity, these standards send a signal to the investment community that Ohio is open for business. And businesses want clean energy – Amazon, for example, frequently decides where to locate its data centers and other facilities based, in part, on the availability of clean energy. The internet giant is currently looking for a site for its second headquarters (or HQ2), and Columbus, Ohio has just been named one of the top 20 finalists.
If Ohio legislators are serious about winning the estimated 50,000 jobs associated with Amazon's new HQ2, the lawmakers should maintain the clean energy standards and reject House Bill 114.
[Tweet "Give Ohio a real chance to win the Amazon HQ2 bid by keeping state clean energy standards intact"]
Harmful bill
House Bill 114 would gut the state's clean energy standards by making them voluntary goals rather than enforceable standards, and by lowering the overall targets for renewable energy and energy efficiency investments.
The bill would also exempt certain large electric utility customers (like manufacturers) from paying an equal share of the clean energy standards' implementation costs. Essentially, these customers with big utility bills would benefit from energy efficiency – such as by cutting electricity use and considerable costs – without having to pay an equitable part of the expense for putting the efficiency standards into action.
Creating exemptions lets big companies pay less, as Ohioans pay more. According to the American Council for an Energy Efficient Economy (ACEEE), creating exemptions from Ohio's efficiency standard would likely lead to more than $6 billion in added energy and health costs over the next decade.
Clean energy benefits
Ohio is now home to more than 100,000 clean energy jobs, and three out of four clean energy workers in the Midwest work in energy efficiency, the region's largest clean energy industry. Ohio also leads the Midwest in clean energy manufacturing jobs.
In addition to creating jobs, renewable energy and efficiency are improving public health. 
In addition to creating jobs, renewable energy and efficiency are improving public health. According to a recent study, Ohio's clean energy standards are projected to reduce Ohio's annual carbon pollution by about one million tons between 2017 and 2029 — equivalent to avoiding emissions from the annual electricity consumption of 1 million homes. The same study demonstrates that reinstating the clean energy standards at the start of 2017 (following a two-year freeze) is projected to prevent 2,230 asthma attacks, 230 heart attacks, and 140 premature deaths.
Amazon potential
Today, many businesses have corporate sustainability goals that require them to use clean energy. Amazon has a long-term goal to use 100 percent renewable energy, and, as mentioned above, factors in the availability of clean energy when choosing where to put its facilities.
Cleveland and Cincinnati are among the cities vying for Amazon's HQ2, and both cities have a realistic chance to win. In fact, since 2015, Amazon has located three data centers and two product warehouses in central Ohio; two wind farms in northwest Ohio; and a product warehouse in Cleveland. Let's give these cities every opportunity to win their bids – and earn 50,000 jobs – by keeping Ohio's clean energy standards intact.
Ohio's renewable energy and energy efficiency standards create jobs, grow the economy, reduce utility bills, and prevent harmful emissions. House Bill 114 would move Ohio backwards, and put opportunities like Amazon's second headquarters at risk.
Photo source: Flickr/Robert Scoble