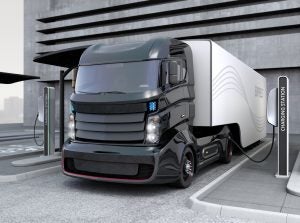 Chris Busch, Ph.D. with Energy Innovation co-authored this piece
Next week, California plans to do something that's never been done before. The state will finalize the world's first electric vehicle manufacturing standard, which promises to add thousands more clean trucks and buses to California streets.
The rule requires makers of medium- and heavy-duty trucks to build more electric options, and says a certain percent of heavy duty trucks on the market must be zero emission vehicles. The rule will make it so that, by 2035, about 60% of all trucks and buses sold in California will be clean.
The move is certainly good news for California's air, which is the smoggiest in the country. But it's also good news for the economy. A new report from Environmental Defense Fund and Energy Innovation finds the proposed rule saves at least $7 billion over the next 20 years.
The report also looks at the declining cost of battery technology, which has fallen 87% over the past decade. If battery costs for medium- and heavy-duty vehicles decline at rates closer to those observed for passenger vehicle batteries, the economic benefits could top $12 billion.
Benefit and cost effects by year 2040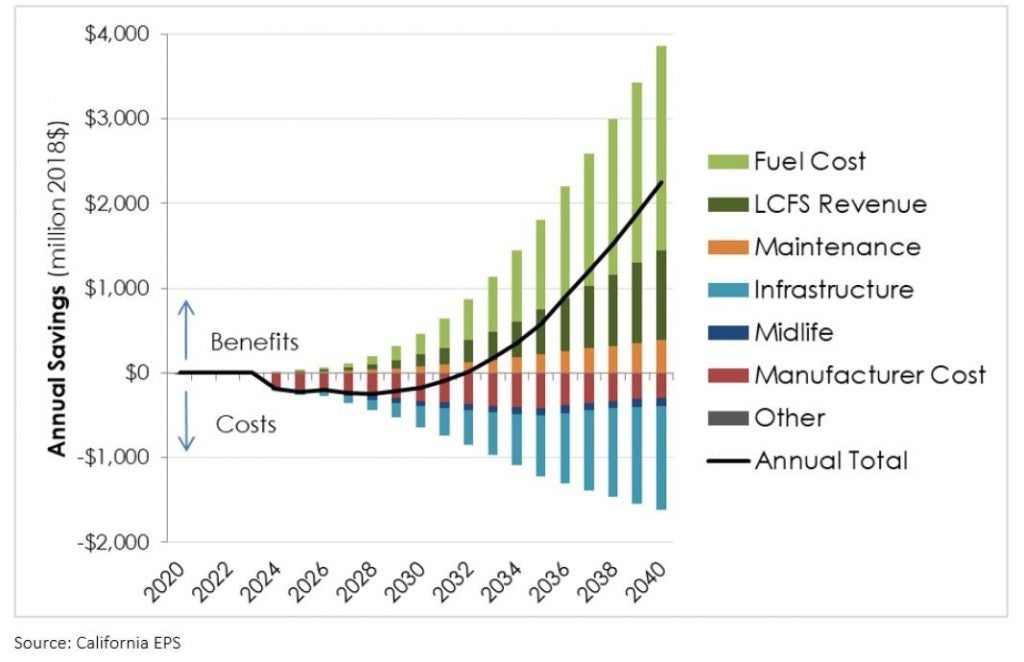 This report, as well as a state analysis, find the proposed rule will also yield climate benefits — removing more than 17 million metric tons of carbon dioxide from the atmosphere. That's roughly the same amount of climate pollution generated by four million passenger vehicles.
Report: California's clean truck rule will save the economy billions, eliminate vast amounts of pollution
Click To Tweet
There are significant public health benefits associated with the rule as well. By removing dirty diesel trucks from the roads, California will eliminate 60,000 tons of hazardous nitrogen oxides — the tailpipe pollutant that is a key cause of smog and respiratory disease. These avoided emissions would prevent more than 900 premature deaths, delivering at least $9 billion in public health benefits. As humanity battles a pandemic with higher death rates in regions with more pollution, the value of good lung health looms especially large.
While long-term savings associated with transitioning to electric trucks and buses is clear, the report acknowledges that up-front purchase costs could be a barrier for some fleet owners, and recommends the state consider financing options to help offset those initial costs, especially for fleet owners who may be impacted by the current economic recession.
The California Air Resources Board will vote on the final rule next week in what we predict will be the first, but not the last, effort in the nation to make our vehicles cleaner, our economy stronger and our air healthier.