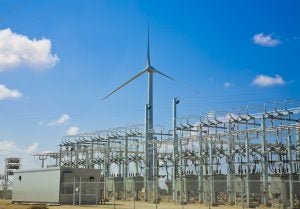 By Colin Leyden and John Hall
The aftermath of the storm we just endured will linger a lot longer than the average Texas winter.
At least 80 people died. Millions of families lost power and water service as broad swaths of our critical infrastructure froze up. Families, businesses and cities are still tallying the damage, but this crisis could surpass Hurricane Harvey's $125 billion price tag and become the most expensive natural disaster in Texas history. Our most vulnerable communities were hit hardest by outages, and, in a cruel twist, some Texans (many of whom lost service during the crisis) are facing exorbitant electric bills because of disaster-induced market volatility.
This week, Texas began to pick up the pieces, identify what went wrong, and develop a plan to protect our citizens from extreme weather crises in the future.
Texans are mad, and we deserve to be. Preparation could have avoided this disaster. Texas leaders knew what to do, and they didn't do it.
Texans deserve a comprehensive analysis of what happened, why it happened, and what state leaders and energy industry participants will do to ensure it never happens again.
Long-term, equitable ways to improve the grid

As leaders embark on a fact-finding mission, starting with state legislative hearings this week, EDF has made available a set of key recommendations to guide a levelheaded assessment of the situation and help establish short- and long-term priorities.
Download EDF's full Texas winter storm response recommendations here.
EDF has worked in Texas for more than 30 years, and we are committed to playing a constructive role as leaders begin this process. Our recommendations, shared with the Texas Legislature, include a range of issues already being discussed, including weatherization, weather crisis planning and ERCOT governance, as well other important issues that will strengthen the grid, reduce emissions and protect Texans from future weather crises.
The recommendations include:
Focusing equally on supply and demand – It's understandable that people are focused on energy supply, but Texas has barely tapped the potential of demand management as a tool to clean and stabilize the grid.
Evening the outage burden – Not all Texans suffered equally. Texas should examine how the burden of system outages was shared across the state and among utility customers, and implement policy and technical solutions that even the burden of power outages in a crisis.
Expanding energy efficiency – The cheapest, cleanest and most reliable energy and water is the kind you never use. Texas should pursue aggressive, widespread energy efficiency measures to reduce the strain on electricity, gas and water systems, and our citizens' wallets.
Assessing interconnection – Texas should conduct an independent technical, economic and policy assessment of the costs, benefits, impacts and feasibility requirements of connecting ERCOT to outside grids.
Multiple failures will require multiple solutions

The Texas electricity market should be improved, not dismantled. This crisis exposed many weaknesses, missed opportunities and failures, especially with respect to natural gas, which failed at every point along the supply chain, from wellhead to pipelines to gas-fired power plants. But we are confident that the Texas grid can be fortified to withstand the reality of stronger, more frequent climate-driven weather events.
Texas' grid and competitive market structure have yielded a number of benefits for citizens and the environment, including the rapid growth of cheap, renewable energy and simultaneous decline of dirty, expensive coal. We must strengthen the resilience of our energy system while maintaining steady steps toward decarbonization. And we should capitalize on Texas' ability to implement innovative changes quickly.
Much of this is possible with existing technology. At the same time, there will be no silver-bullet solutions to this crisis, and many fixes will include trade-offs. Our leaders must undertake the hard work of finding and assessing the facts, consulting with experts, implementing long-term solutions, and – most importantly – keeping the safety and health of our citizens front and center.
EDF stands ready to help any state leader find and implement the solutions to get us – and keep us – back on our feet.