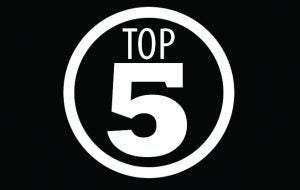 As he settles into his final two years as California's longest-serving Governor, Jerry Brown has limited time to finalize his energy and climate policy legacy. Meanwhile, with a new crop of state legislators and two new appointees at the California Public Utilities Commission (CPUC), California has a fresh set of actors who will be actively questioning the way things are — and the way things should be.
While there are a lot of economic sectors that will be under the microscope for the next two years, for natural gas policy, these five key opportunities will likely have the most relevance.
1) Respond to the Aliso Canyon disaster with true reforms
As we've written previously, the disaster at Aliso Canyon revealed that the state is dangerously dependent on natural gas. We've also seen that gas and electric markets have been designed to stifle economic signals that would otherwise spur investment and development of alternatives to gas for meeting reliability needs. In fact, evidence suggests we are increasing our reliance on natural gas as a backstop, as the state increases its renewable energy output.
How the state responds to Aliso Canyon — whether true market reforms result, or whether the facility is bullet-proofed against future well failures and allowed to reopen without larger changes — will be a critical test for the state and the direction of natural gas policy. In 2017, the CPUC will have active proceedings on this issue – expect a wide variety of energy companies, from natural gas utilities to clean energy providers, to have a seat at the table.
2) Hold electric utilities accountable to procure alternatives to natural gas
As required by the landmark 2015 legislation SB 350 – a bill to move the state towards a 50% renewable portfolio standard –  the CPUC and regulated electric utilities must develop first-ever Integrated Resource Plans (IRPs) detailing how each utility will reliably meet customers' needs while cutting carbon and growing clean energy.
This year, the CPUC will set the standards for how those IRP plans are to be written and the utilities will begin the task of planning their investment decisions and laying them out in their written plans. These plans, and the long-term investment trajectories laid out within them, will lay the foundation for the next decade of investments in clean energy and natural gas power plants.
Municipalities like San Diego and utilities like LADWP have begun to look at transitioning to a 100% renewable electric system, setting an ambitious high-water mark. Coupled with this, prominent lawmakers are also talking about whether California as a state can achieve a fully carbon-free energy system. However, no observer to the IRP process would expect any of the regulated utilities to come close to that. At the same time, it will be up to the CPUC to hold underperforming utilities accountable.
While gas and electric market reforms are a key part of the solution to bring more renewable energy sources into the mix, so too is ensuring that utilities plan and actually pursue investments in clean energy solutions. This is where the CPUC comes in. The agency, and its new commissioners must ensure the utility IRP's are strong on clean energy tools like energy storage, demand response, and next generation renewableand don't default — as they've done for years — to investments in large stationary natural gas power plants.
3) Tough standards to control methane leaks and enhance infrastructure integrity
In 2015, California started separate rulemakings at CARB and the CPUC to require reductions of methane pollution, the primary component of natural gas, from the state's vast oil and gas infrastructure. In 2016, the state's oil and gas agency (DOGGR) also started rulemakings to improve the integrity of oil and gas wells, thus preventing infrastructure failures that can result in water and air pollution.
These rules are scheduled for adoption in 2017 (CARB) and 2018 (CPUC and DOGGR) and will mandate that oil and gas producers, and natural gas utilities, do a better job finding and fixing leaks, while also implementing new standards to prevent leaks from occurring in the first place.
These updates are nothing if not sensible, but oil and gas producers and some natural gas utilities have already pushed back hard. Agency responses to sky-is-falling or misleading arguments will be key to protecting families and the environment going forward. The environmental and public health community, as well as the collection of businesses engaged in methane mitigation and well integrity, must make their voices heard so agencies hear the massive support for protective oil and gas regulations.
4) Get serious on agricultural and waste emissions
While oil and gas infrastructure represents the largest source of methane pollution in the United States, agricultural and waste sectors are also major sources. However, by capturing and using these emissions, they can also have an impact on decarbonizing the natural gas system, too.
As detailed in several analyses and a CARB-written Short Lived Climate Pollutant Plan (as required by a 2016 bill SB 1383), a massive investment of private and public capital is being planned for technology necessary to delivering clean biogas (also called renewable natural gas)  into the energy system.
Since California uses so much natural gas (for power generation, heating and cooling, transportation fuel, etc.) there won't be enough biogas production to replace all, or even half of it. However, if done correctly, investments in biogas technology can reduce methane while also creating construction and operation jobs that are essential to revitalizing California's economy – particularly in more rural, economically depressed regions.
How CARB gives guidance and directs investment into biogas facilities will be key to the state's overall effort, but whatever happens, investments must be undertaken with close coordination between scientists, local communities and long-term infrastructure planners to prevent unwanted side effects.
5) Extend the state's cap-and-trade program and Low Carbon Fuel Standard
California has been a leader in establishing long-term market signals for investment and innovation that have already yielded carbon reductions and diversification of our transportation fuel system. In addition, the California legislature and CARB have already begun the process of laying out the future of the state's marquee cap-and-trade program, and discussions are under way about extending the Low Carbon Fuel Standard (LCFS).
Both programs establish a price on pollution, and both affect natural gas emissions. Cap-and-trade requires the surrender of emissions allowances for the combustion of natural gas in power plants, homes, businesses and vehicles; creating an incentive to use carbon free sources of energy to accomplish the same output. The LCFS, on the other hand, focuses on transportation sector emissions and requires the use of low carbon fuels across the state's transportation system – creating incentives to switch away from gasoline and diesel toward fuels like natural gas and renewable natural gas.
By extending the state's cap-and-trade program, California will ensure the climate pollution is not emitted without a price, creating lasting market signals to invest and deploy lower carbon resources across the energy system. Extending the LCFS will drive increasing investments in alternative fuel and vehicle technology capable of displacing gasoline and diesel fuels thereby cutting carbon from the most polluting sector of the California economy. Negotiations over both programs are expected in the state legislature this year and can have dramatic consequences for years to come.
While the landscape over the next two years will undoubtedly include several other initiatives that will affect the future of natural gas in California, these five are likely to have the largest impact. How the state moves forward on its commitment to protecting the environment by changing the status quo, will have profound impact on its ability to combat climate change and protect the public health.