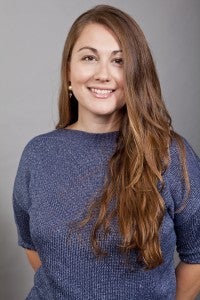 As we approach a new Congress, and a new Legislative Session here in Texas, the Heartland Institute and their pal the American Legislative Exchange Council (ALEC) are gearing up to reverse state renewable energy mandates across the country.
This comes as no surprise as ALEC has a reputation for supporting unpopular agendas, like current legislation it is pushing around the country that would mandate the teaching of climate change denial in public school systems. So while many Americans from differing political affiliations support an increase in renewables – a nearly unanimous 92% of voters, including 84% of Republicans – it seems fitting that ALEC would be on the opposing side.
While the American Wind Energy Association (AWEA) and the Solar Energy Industry Association (SEIA) are both members of ALEC, I wonder if they will join the ranks of Proctor & Gamble, Coca-Cola, Kraft Foods and a whole host of companies who have since parted ways with the "shadowy right-wing front group."
And it's not just ALEC that runs off its members. As we wrote back in April, GM announced they were pulling their funding from the Heartland Institute, citing Heartland's climate change denial. Of course, weeks later Heartland doubled down on their denial with a series of billboards comparing climate change admitters to the likes of Ted Kaczynski, Charles Manson and Osama bin Laden.
So this ALEC-Heartland partnership is truly a match made in…well…
Adding to ALEC's list of anti-environmental goals – including promoting legislation to kill climate policies and providing the framework for legislation that would prevent the Environmental Protection Agency from regulating toxic coal ash – it now has its sights set on the 29 states that have renewable portfolio standards (RPS) and mandates in place.
And in typical Orwellian fashion this fight is dubbed the "Electricity Freedom Act," as they deem state standards requiring utilities to get a portion of their electricity from renewable power "essentially a tax on consumers of electricity." James Taylor, the Heartland Institute's senior fellow for environmental policy, said he was able to persuade most of ALEC's state legislators and corporate members to push for a repeal of laws requiring more solar and wind power use on the basis of economics, claiming that, "renewable power mandates are very costly to consumers throughout the 50 states, and that alternative energy, renewable energy, is more expensive than conventional energy."
But whose freedom are they really protecting and whose freedom are they hindering?