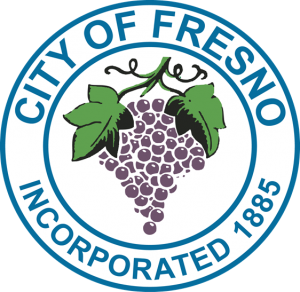 This week the Air Resources Board (ARB) held a public workshop in Fresno, California, to gather public input on ways to invest proceeds from California's cap-and-trade auction.  ARB heard from a wide variety of individuals and organizations with bright ideas on how to spend this money on projects that can lower greenhouse gases (GHG) and maximize the benefit to disadvantaged communities who are the most vulnerable to climate change and pollution impacts.
I represented EDF at the workshop, and an extended version of my public comments follows:
Good evening, my name is Jorge Madrid, and I am speaking as a representative from the Environmental Defense Fund (EDF) – I'm also speaking as a community member with roots in the Central Valley, where my family has lived for the past 11 years.
As I'm sure most of you already know, California's Central Valley is home to four of the five most polluted cities in America, according to data from the American Lung Association.  And for those of you, like me, who have family members in the Valley who work outdoors every day, you know that the dual threat of dirty air and extreme heat is a recipe for poor health and costly medical bills.  We can't afford not to act, and I am glad that the Air Resources Board is taking these bold steps to clean the air and fight climate change.
EDF is committed to working with the strong coalition of organizations from across the state, representing a wide array of interests and stakeholders, who are committed to seeing that proceeds from the cap-and-trade auction are directed to projects that will advance the goals of AB 32 in an effective and equitable manner.
We especially want to see projects that can deliver a "triple bottom line," which benefit people, the planet, and the economy.  We know that all three of these things can grow together, and this is a fantastic opportunity to lead the rest of the country.
There are many examples of triple bottom line investments; here are a few that should rise to the top:
The ARB should prioritize smart investment in energy efficiency and renewable energy.  These investments will reduce greenhouse gasses, while also providing savings on utility bills, and creating jobs in the construction sector – which is still experiencing disproportionately high unemployment levels in this region.  Further, 89% of the materials used in building retrofits are manufactured right here in the U.S. and 91% of the firms performing retrofits are small businesses.   There is no reason why we can't grow these jobs and businesses in the Valley.
Schools and community colleges are a good target for investment in energy efficiency and renewable energy, because lowering a school's utility bill frees up resources for other expenses like more teachers and computers. An upgraded "green" school uses 33 % less energy and 32% less water on average, saving $100,000 per year on operating costs – according to the US Green Building Council.
The Madera Golden Valley Unified School District is already taking action, utilizing renewable energy to help combat constrained budgets. It purchased a 1.1-megawatt solar photovoltaic (PV) system that supplies 80 percent of the district's total annual electricity consumption – preventing 2.3 million pounds of carbon dioxide pollution each year, and is expected to achieve up to $250,000 in cumulative energy savings by 2017 and up to $9 million in cumulative energy savings after 25 years of operation.
Cleaner transportation, both operations and equipment, should also be prioritized for investment. Nearly 40% of all GHG in the state are from the transportation sector, which is also the largest contributor to harmful smog and particulate pollution that aggravate asthma and other respiratory illnesses.
During the hot summer days with the highest levels of pollution, youth in the Valley are 69% more likely to be admitted to the emergency room for asthma, according the San Joaquin Valley Air Pollution Control District. Each of those ER visits costs an average of about $1,500, and hospitalizations can cost 10 times that.
Investing auction revenue in mass transit, cleaner fuels, and cleaner vehicles, can help get folks out of their cars and reduce harmful pollution, while also increasing mobility and equity for people who can't afford to drive.
Of course the Central Valley's biggest employer is agriculture, and no conversation would be complete without mentioning the potential for GHG reductions from this sector.  EDF is committed to working with scientists, policy makers, and farmers to evaluate the best ideas and practices.
One idea is to incentivize the preservation of agricultural lands which will reduce urban sprawl and the increased vehicle trips that come with it.  Another idea can include incentivizing better fertilizer practices, which will reduce the release of nitrous oxide into the atmosphere, a potent GHG, as well as reduce the release of nitrates and other toxins into the water supply.  These kinds of investments can benefit farmers who own the land, and promote cleaner air and water that helps the people, like my family and friends, who pick the food.
These are just a few examples of the "triple bottom line" we can create with smart investments.  We can improve our environment, improve our health, and grow our economy.
We support an ongoing discussion of the best use of auction proceeds, and feel confident that good ideas will rise to the top. We want to help make sure the investments, and the process for choosing them, are sound and include the best thinking and analysis possible, as well as the largest array of voices and stakeholders as possible.