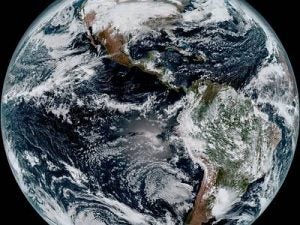 The Trump administration just released its updated plan of action for rolling back our some of our most important protections against dangerous climate pollution.
In store for this summer: final attacks on crucial climate safeguards that help keep you and your family safe.
Right now, the science is calling for dramatically accelerated climate progress. Extreme weather is threatening homes and communities. Yet the Trump administration is determined to take us backwards, putting communities at risk and squandering the economic opportunities we have from made-in-America solutions.
Here's what we know about upcoming threats to limits on three major climate protections – measures to reduce pollution from cars, power plants, and oil and gas facilities: