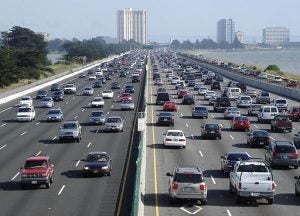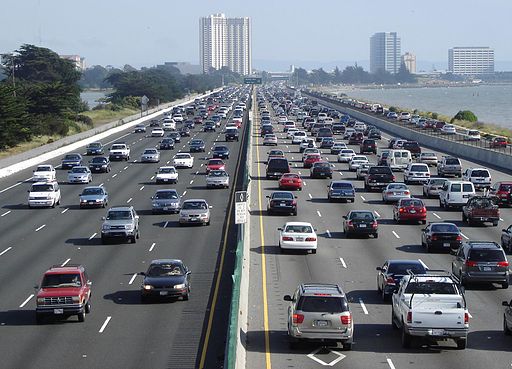 EDF attorney Erin Murphy co-authored this post 
The Trump administration announced today that it will end negotiations with California and press ahead with its attempts to roll back America's successful Clean Car Standards.
Rolling back the Clean Car Standards would increase pollution and raise costs for American families. The administration's justification for weakening these safeguards is based on a deeply flawed and biased analysis that contradicts the technical progress the auto industry is making to reduce pollution. An earlier expose highlighted the roll of the oil industry in pushing and benefiting from the administration's rollback.
State leadership under attack
The administration says it is pressing ahead with its attacks on long-standing state authority to enforce tougher standards than those implemented at the federal level. 
Over the last half century, state leadership has played a key role in spurring the development and deployment of clean car solutions like smog-fighting catalytic converters.
Under long-standing provisions in the Clean Air Act, California has authority to set its own vehicle pollution standards, and other states are authorized to adopt these standards. Today more than a third of U.S. new car sales are covered by the coalition of states that have committed to protective clean car standards: California, Colorado, Connecticut, Delaware, Maine, Maryland, Massachusetts, New Jersey, New York, Oregon, Pennsylvania, Rhode Island, Washington, and Vermont.
Automaker public comments recognize this history and have committed to working with California to build a path forward.
The administration's proposal to roll back the Clean Car Standards would stifle these successful state-led programs, while needlessly creating uncertainty for all parties.
The administration's rollback will cost Americans at the gas pump
With strong clean car standards, Americans save hard-earned money at the gas pump.
An analysis by M.J. Bradley & Associates found that with the current Clean Car Standards in place, owners of model year 2025 cars would see net savings of up to $5,000 over the lifetime of their cars compared to model year 2020 vehicles, and trucks owners could save up to $8,000.
The vast majority of families who finance their car purchase will start saving money as soon as they drive a car off the lot. For all families, their savings continue as long as they own their vehicle.
In contrast, the M.J Bradley report finds that the Trump administration's proposed rollback would cost Americans in every state. With the anticipated rollback, an average family will spend $200 more every year, and could spend as much as $500 more every year if gas prices rise — with low-income and long-commuting Americans particularly hard hit.
The administration's own analysis shows a clean cars rollback will cost jobs
The Trump administration's own analysis finds that its effort to weaken clean car standards is a job loser. That's right – the administration's own assessment of its proposed rollback found that it would cost 60,000 jobs (Table VII-5; page 784 and 785).
Losing 60,000 jobs under President Trump's plan stands in stark contrast to the progress made since the adoption of the Clean Car Standards. This program has coincided with record years of vehicle sales and the addition of 700,000 auto industry jobs.
The United Automobile Workers has noted that their members "know firsthand" that these standards "have spurred investments in new products that employ tens of thousands of our members." The group's president, Dennis Williams, stated that he did not support the administration's efforts to rollback these standards:
"We had an agreement … I don't think that we ought to be rolling back the standards. I think we ought to use some common sense here."
The 60,000 job loss figure is likely low because it fails to account for the cost of ceding innovation and technology leadership to other countries. China is now the dominant market for global vehicles sales, and its long-term commitment to zero-emission vehicles remains strong.
The next generation of American automotive jobs will be at companies that lead the global transition to zero-emission vehicles. For example, Synapse Energy Economics recently found that embracing vehicle electrification by itself stands to create – for Ohio alone – more than 9,000 jobs and $900 million in annual Gross Domestic Product.
A broad coalition supports the existing Clean Car Standards
Two weeks ago, a strong coalition filed in court to defend the existing clean cars program. These parties are challenging ex-EPA Administrator Scott Pruitt's April 2018 Final Determination concluding that the Clean Car Standards should be rolled back — a decision which obligated EPA to weaken these protections.
Parties that filed in court include:
Extensive safety analysis supports strong Clean Car Standards
Multiple federal agencies – including the National Highway Traffic Safety Administration (NHTSA), the lead federal agency charged with vehicle safety – as well as the National Academy of Sciences and the California Air Resources Board have done extensive, sophisticated technical safety assessments. The findings of those assessments support the existing Clean Car Standards.
The studies, analyses and crash-worthiness simulations conducted during these assessments have resulted in thousands of pages of data showing that the Clean Car Standards are fully compatible with safer vehicles and fewer fatalities — and roundly rejecting the administration's false contention that the standards harm vehicle safety.
The administration's analytic justification for rolling back the standards has been widely criticized. A Science article concluded that the agencies' analysis "has fundamental flaws and inconsistences [and] is at odds with basic economic theory and empirical studies."