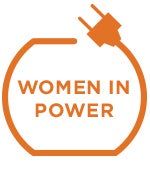 This is the third in a series of posts about leading women in the power, environmental science, advocacy, policy, and business sectors. To see previous installments, please use the 'Search' field in the left sidebar to search for 'Women in Power.'  
For many communities across the country that remain overburdened with pollution, the promise of clean energy and livable cities is far from fulfilled. From Los Angeles to Atlanta, people aspire to live in clean, vibrant environments where their children can grow up healthy and safe.
Women often play a unique role in grassroots organizing, and they gain followers by connecting people's aspiration for a more thriving community with the vision for a low-carbon, sustainable economy.
I recently met two such activists who possess the passion, charisma, and savvy needed to make sure that their communities are not left out of the clean energy revolution. They work tirelessly to bring the benefits and opportunities of this rapidly growing economy to the places where they live. Read More »