This commentary originally appeared on EDF's California Dream 2.0 blog.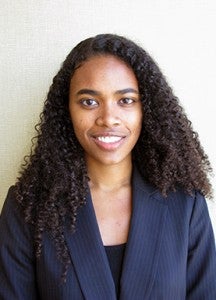 It sounds like the opening line of a joke: What can finance do to reduce inequality?
However, this is exactly the question I tried to tackle during my presentation at the Clean Power, Healthy Communities conference last week. Hosted by the Local Clean Energy Alliance, this annual conference focuses on equitable, community-based clean energy solutions for the Bay Area.
In keeping with this theme, I took the opportunity to explain how On-Bill Repayment (OBR) can increase access to energy efficiency and distributed generation installations for low and middle-income families. By overcoming cost barriers, OBR can deliver energy savings, cost savings, jobs and more comfortable and healthy homes to underserved communities. In addition to these tangible benefits, it offers residents greater control over energy generation, as well as their energy consumption.
While I was able to share EDF's finance work with community organizers and other environmental advocates, the conference was also a chance to hear about and discuss variety of other community-based solutions. One initiative that OBR has tremendous potential to support and complement is community-owned solar. Signed into law in September, California's Senate Bill 43 allows for shared ownership of renewable generation. This means that individuals who are unable to install solar panels at their residences can invest in an off-site solar system, and receive credit on their utility bill for their share of the power generated.
OBR could support community-owned solar by helping low-income households finance the subscription cost, also through their utility bill. This simultaneously provides convenience for customers, and increases solar providers' confidence in low-income subscribers' ability to repay. Residential OBR programs would require the savings from solar generation to exceed the subscription cost, ensuring lower net utility bills for struggling consumers.
As EDF continues to develop energy financing opportunities like OBR, partnerships with local organizations and advocacy groups are essential. Moving forward in California and other states, EDF hopes to tailor OBR to complement local initiatives, like community-owner solar, to ensure that OBR deliver results for underserved communities.
So, what can finance do to reduce inequality?
Punch lines aside, it can increase access to cleaner, cheaper energy, deliver investment and jobs, and expand the opportunity to own renewable generation technology to credit-strapped communities. By working with local partners as we develop financing tools like OBR, EDF can help shift the energy economy towards a more sustainable and equitable future.