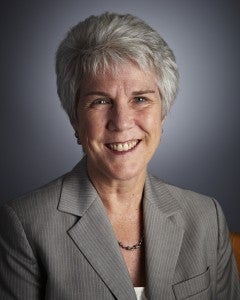 When Hurricane Sandy barreled through our country's Northeast nearly a year ago, ravaging coastlines and submerging entire neighborhoods, New Jersey suffered catastrophic effects.  The state suffered more than $30 billion in damage, most of it along the Jersey shore, while an estimated 2.6 million households lost power, many of them for weeks.  Five days after Sandy hit, a third of New Jersey's homes and businesses still did not have electricity.
New Jersey Governor Chris Christie immediately sought to restore the state's most vital infrastructure and was tireless in attracting funds for the relief effort.  However, it became clear that it was imperative to not just repair damage caused by Sandy but to upgrade and modernize the state's outmoded, century-old grid to prevent damage from the next superstorm.
Last week, Governor Christie took a positive  step toward upgrading to a smarter, more flexible  power grid, which is crucial to resilience, safety, and storm recovery.  He announced the allocation of $25 million in federal funds to local governments to develop alternative energy projects designed to make New Jersey's energy infrastructure resilient and reliable in the face of power outages.
The state of New Jersey, the U.S. Department of Energy's National Renewable Energy Laboratory, and the Federal Emergency Management Agency, have worked together to identify technologies that will make critical facilities more resilient and able to operate in the event of a power outage.  We believe this unique model can be used nationally as the country faces more and more extreme weather events as a result of climate change.
EDF is advocating for more investment devoted to making the state's power grid more resilient and reliable.  This funding is a step in the right direction to make New Jersey's energy infrastructure cleaner, smarter and stronger than ever.