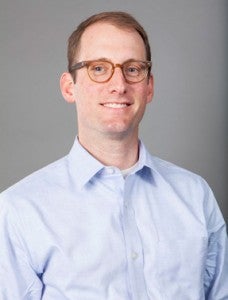 Everyone wins when states institute strong, science-based groundwater testing programs around oil and gas development areas. Landowners get important information about their water quality and protection from potential spills. Oil and gas companies get what is essentially an insurance policy tracking the quality of area drinking water sources both before and after drilling. And regulators get an important new source of data to help them understand local conditions and target clean up, if needed.
EDF has advocated for a program in Wyoming that aims to do exactly this – establish a groundwater quality baseline in areas where oil and gas development is planned, and then follow up with two sets of tests to monitor for potential impacts from this specific activity. And Wyoming regulators have proposed a program that would, on the whole, create a strong, scientifically valid groundwater testing program.
Late last week, Wyoming's powerful paper of record, the Casper Star-Tribune, announced it agrees.
In an editorial published Friday, the paper says "It's go time" for groundwater testing in Wyoming. Acknowledging that this program will create what is so often missing in debates around environmental pollution – hard, empirical data on which to base decisions and draw conclusions – the paper offers its support for the proposed program.
All sides agree this is an effort whose time has come. The editors go on to  quote the Wyoming oil and gas industry's trade association on the topic, "it's probably 10 years overdue," said John Robitaille, vice president of the Petroleum Association of Wyoming.
While we agree that Wyoming's framework is a strong one, there are still a few issues that deserve attention as this issue moves toward final consideration at the Wyoming Oil and Gas Conservation Commission (WOGCC) on November 12. Based on earlier industry comments, the WOGCC has made a few changes to the draft version of rule. At least two of these changes, weakening testing levels for dissolved gases and inserting a "master plan" concept that could subvert the rule's strong, well-by-well analysis approach, could be problematic. These can and should be improved as the rule moves forward.
As we've said before, a small investment in better groundwater knowledge is money well spent. Now's the time to finalize a program that will give all involved the vital water quality facts on – and under — the ground.