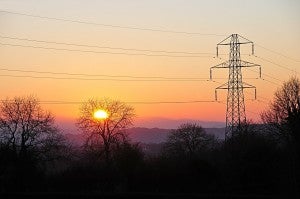 By: John Finnigan and Dick Munson
To compete, or not to compete – that is the question facing today's electricity industry.
On one side of the debate are utilities with uneconomic power plants, which are unable to prosper in regional, competitive electricity markets. Faced with low natural gas prices and dramatically declining renewable energy costs, these utilities want bailouts for their aging coal fleets, or they want to relive their glory days as monopolies with guaranteed profits and no pesky corporate rivals. Ohio-based FirstEnergy – which has long waged war on clean energy and campaigned for a bailout – serves as the poster child of this camp.
On the other side are those that recognize the myriad benefits of competition. This includes power companies that didn't double down on coal and do operate their plants efficiently. There are also nontraditional players – like cleantech entrepreneurs and renewable energy producers – who desire access to the market and a level playing field.
Fortunately, the pro-competition side just got a big endorsement from the nation's largest grid operator, PJM Interconnection. PJM issued a newly-revised report that confirms bailouts and re-monopolization are not the solution, and competitive markets are the best path for lower-cost, cleaner energy. Read More »