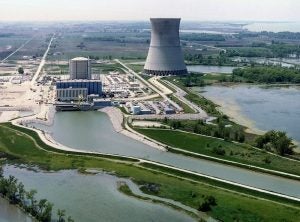 Since it was first filed in the Ohio legislature, HB 6 has been pitched as a necessary savior for a struggling Ohio utility and employer. FirstEnergy Solutions' nuclear plants are losing money, the sales pitch goes, and the publicly-traded company needs $150 million a year by June 30 or it will shut down the plants and Ohio will lose 4,000 jobs.
Let me suggest that everything about this is wrong.
The June 30 deadline was wrong
We know now that the June 30 deadline was wrong because, well, it's after June 30. When the deadline passed, FirstEnergy told reporters that it will proceed with taking steps to shut down the plants, but it can reverse course at a later date. Perhaps FirstEnergy's leadership knew it was a false deadline, like the many other times the company cried wolf.