By: Jeff Milum, ICP Director of Marketplace Development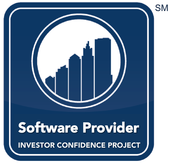 In virtually all established markets, from car loans to timeshares, standardization and automation has helped to accelerate underwriting, reduce long-term liability, and spur investment. The potential energy efficiency market is estimated at $1 trillion, but in order to achieve a fraction of this, the energy efficiency industry will need to leverage standardization and automation in order to scale to this level.
EDF's signature energy efficiency initiative, the Investor Confidence Project (ICP), is accelerating the development of a global energy efficiency market by standardizing how Investor Ready Energy Efficiency™ projects are developed and energy savings estimates are calculated.
As a part of this effort, ICP is pleased to announce the release of the ICP Software Provider Credential, which will standardize the process of developing and documenting energy efficiency projects. Read More »