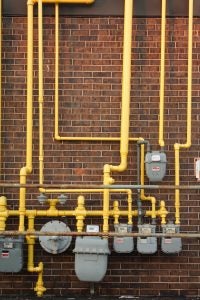 SoCalGas – the nation's largest gas utility recently pledged to go net-zero on their greenhouse gas emissions. At face value, this is a great move, but what does this really mean for a gas-only company that has had some major climate missteps in the past? And what are the implications for current and future SoCalGas customers?
Today, customers use natural gas for a variety of purposes — to warm our homes, to take hot showers, to cook hot meals. But as part of the transition to a cleaner energy economy, more and more customers are shifting to electric appliances to perform those same functions. That shift means that they will be leaving the gas system to a decarbonized electric grid.
That's great news for the climate, but it's less great news if you're a gas-only company or if you're one of the few gas customers left on the system, especially if you are a large industrial customer and there is not an electric alternative available for your business process.