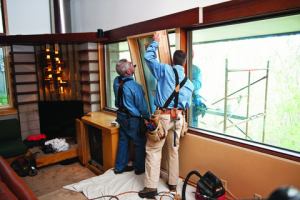 By Christie Hicks and Andrew Barbeau
This post is the fourth in our CEJA series.
The rollout of Illinois' Clean Energy Jobs Act (CEJA) has focused attention on the bill's four main pillars: a 100% renewable energy target by 2050, the decarbonization of the state's power sector by 2030, the electrification of the transportation sector and a focus on equity and economic justice.
But there's a hidden gem of an opportunity in the bill that is just as promising as solar panels and electric cars: energy efficiency.
Energy efficiency programs and technology are among the most cost-effective routes to lower climate emissions and energy bills. And just like solar, wind and other clean energy tools, it's a job creator. CEJA recognizes and capitalizes on that potential.