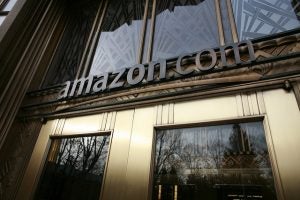 BLOG UPDATE – JANUARY 19, 2018
In 2016, Ohio lawmakers tried to gut the state's clean energy standards, which had created thousands of jobs and saved Ohioans over $1 billion on their electricity bills. They almost succeeded, until Gov. John Kasich stood up for Ohio's clean energy economy and vetoed the harmful bill.
Now state legislators are back with a new bill – House Bill 114 – that has the same agenda: Destroy Ohio's renewable and energy efficiency standards.
By requiring electric utilities to lower energy-use and sell increasing amounts of renewable electricity, these standards send a signal to the investment community that Ohio is open for business. And businesses want clean energy – Amazon, for example, frequently decides where to locate its data centers and other facilities based, in part, on the availability of clean energy. The internet giant is currently looking for a site for its second headquarters (or HQ2), and Columbus, Ohio has just been named one of the top 20 finalists.
If Ohio legislators are serious about winning the estimated 50,000 jobs associated with Amazon's new HQ2, the lawmakers should maintain the clean energy standards and reject House Bill 114. Read More »