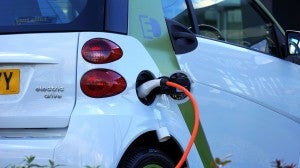 Calvin Bryne co-authored this post.
As with other environmental policies, California leads the nation in encouraging electric vehicle (EV) adoption. The state has made huge strides in promoting cleaner cars, and opportunities remain to fully tap the benefits of this clean energy resource.
California as a model for national policy
In California, vehicles are responsible for almost 40 percent of total greenhouse gas emissions, making transportation the state's greatest sole contributor to climate pollution. The enormity of this problem was an impetus for California becoming the first state to adopt comprehensive vehicle emissions standards in 2009. Modeled largely after California's regulations of the same name, the federal Clean Car Standards set national greenhouse-gas reduction goals for vehicles made between 2017 and 2025, and established incentives for manufacturers to produce technologically-advanced new cars.