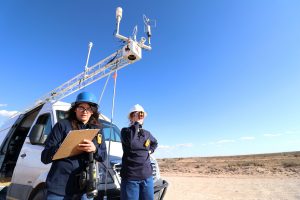 Last year, EDF announced a first-of-its-kind project to measure and map emissions from the Permian Basin — the nation's most productive oilfield and the primary source of New Mexico's methane problem.
Although the Permian Basin has led the world in oil and gas production, public data on its emissions has been near nonexistent. PermianMAP is changing that, and we've launched the project's first tranche of data to help regulators, companies and the public understand and address the region's methane challenge.
The scale of emissions PermianMAP uncovered is sobering, but this publicly available data will prove critical as New Mexico advances nation-leading rules under Gov. Lujan Grisham to cut methane pollution and achieve the state's climate and clean air goals.