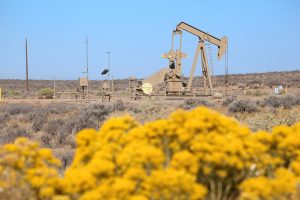 Over the past month, the Trump administration has pressed forward with rollbacks of federal protections from oil and gas methane pollution — a move that will result in millions of tons of additional emissions every year and endanger public health, air quality and our climate.
The loss of these protections underscores the importance of Gov. Michelle Lujan Grisham's commitment to nation-leading methane rules in New Mexico. Achieving the governor's goal will require regulators to close loopholes in their proposed rules that would leave emissions from 95% of oil and gas wells across the state unchecked.
Fortunately, new economic analysis reveals that by closing these pollution loopholes the state can deliver strong, cost-effective rules that reduce pollution, safeguard air quality and deliver millions of dollars in public health benefits and increased royalties.