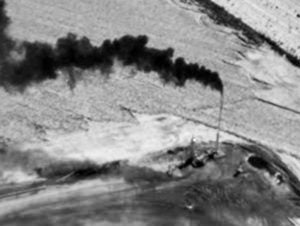 By Colin Leyden and Ben Hmiel
Even amidst a global pandemic and market volatility that reduced oil and gas activity, at least one thing didn't change in the Permian last year: operators can't seem to keep their flares lit.
Throughout 2020, EDF conducted aerial surveys of portions of the Permian Basin to determine the performance of natural gas flares. Even when done properly, flaring is a wasteful, polluting practice that has earned industry "a black eye." But when flares malfunction they also become major sources of highly potent, climate-polluting methane.
Over the course of 2020, we conducted periodic surveys of flares in various parts of the Permian. These took place in February, March, June and November, and included a series of consecutive, repeat surveys of one specific area on November 2, 4 and 6 meant to understand how long flare malfunctions persist. In total, we studied nearly 1,200 flares in the region.